Overnight Homemade Waffles
December 1, 2013
/
/
Comments Off

on Overnight Homemade Waffles
Waking to a waffle wonderland on Christmas morning
Article and photo by Lisa Crockett
When I was a kid, Saturday was pancake and waffle day. My dad was the resident breakfast chef, and I was always eager to lend a hand stirring or sifting, relishing the chance to pour syrup over a steamy stack. My mom was pretty serious about limiting my intake of sweets, so to have the chance to eat dessert for breakfast once a week felt liberating and wonderful.
I still love breakfast, but these days I'm much more inclined to have an omelet or scrambled eggs with some veggies mixed in. All that sugar in one go is tasty and fun, but lots of things that are fun simply don't gibe with my decidedly middle-aged metabolism. So, while I often whip up buttermilk pancakes or scones for my children, I usually go the lower-calorie route. That is until I discovered this waffle recipe.
This recipe has apparently been around for decades. Everything I've read attributes it to famed cook Marion Cunningham; it appeared in her well-known "Fannie Farmer Cookbook." I have seen loving, glowing reviews of the recipe on countless of my favorite cooking blogs.
At first blush, the recipe seems a little weird. It involves using yeast, and the batter needs to be made the night before you want to eat the waffles, allowing it to ferment a bit. And even though yeast is involved, the waffles don't rise much, so deep Belgian-style waffle makers are out. Also, they bake up a little more pale than my other waffle recipes, so they don't necessarily look all that impressive, but trust me on this, you'll want to try these.
Still, these waffles seemed to be everywhere on the Internet, so I mixed up a batch, baked them and plunked a few on a plate slathered with butter and syrup. And my, oh my. I'm pretty sure I heard angels sing. The taste was something reminiscent of the sourdough bread I ate almost daily as a kid growing up in the San Francisco Bay Area. The texture of the waffles is almost pudding like, soft and tasty, but with enough body to hold up to syrup or whipped cream or fruit. They also stand up well all on their own with just a little schmear of butter, very much like a slice of nice bread would. All in all, they were a revelation.
In my mind, these waffles are perfect for Christmas morning for a few reasons: you do most of the mixing the night before so you can tidy the kitchen and make a very minimal mess on the big day. Second, it's hard to predict how hungry people will be on Christmas morning with all the pre-holiday feasting and excitement, and the batter from this recipe can be stored in the fridge for a day or two if you don't use it all. Finally, it tastes great, and adorned with some toppings they can be the perfect, festive way to start a day of celebration. Scrambled egg whites with turkey sausage? Save them for the New Year's resolutions. Today, grab the waffle iron and indulge.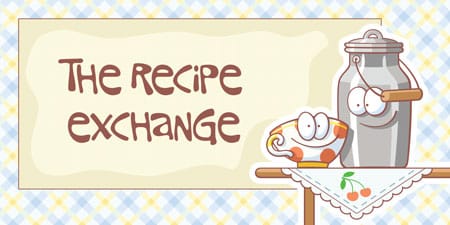 Ultimate Waffles
Yeast is a living thing. It likes to be warm, but not hot, so warm
the milk before adding and allow melted butter to cool a bit. If you
want to use a thermometer, aim for about 100 degrees. Or, just make
sure the liquids in this recipe are just slightly warm to your touch.
This recipe makes 8-10 waffles, depending on the size of your waffle
iron; if you're feeding a crowd, you'll want to double it.
½ cup warm water
1 teaspoon salt
1 package active dry yeast (2 ¼ teaspoons)
1 teaspoon sugar
2 cups milk, warmed
2 cups all-purpose flour
½ cup melted butter, cooled
2 eggs
¼ teaspoon baking soda
Using a large bowl to allow for batter to grow in volume, combine
warm water and yeast and allow yeast to foam and dissolve. Let the
mixture stand for about five minutes. Add milk, butter, salt, sugar and
flour, then use a whisk to mix until blended and smooth. Cover the
bowl with plastic wrap and let stand overnight at room temperature. In
the morning, add eggs and baking soda, whisking until well mixed and
smooth. Batter will be thin. Cook on a very hot waffle iron (do not
use a Belgian-style iron) until waffles are golden and crisp.