Colorado National Monument
September 1, 2017
/
/
Comments Off

on Colorado National Monument
We had no idea what awaited behind the mountains
Article and photos by Michelle Post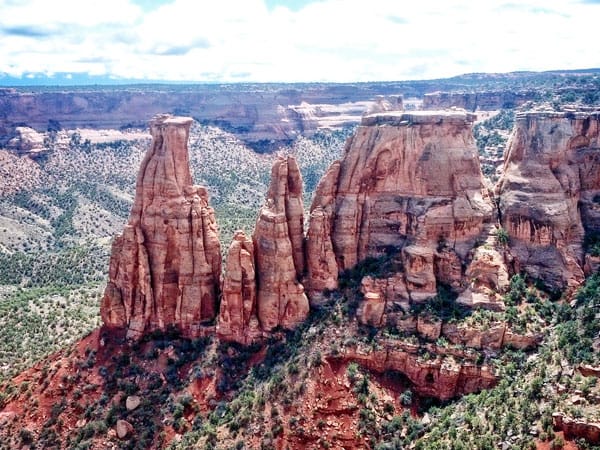 The panoramic view of the towering red rock structures at the Colorado National Monument are breathtaking.
I have lived in Colorado for 16 years, and I am amazed every time I discover one of its many natural beauties. This time, it was the Colorado National Monument (CNM) in Fruita. It is also referred to as "The Heart of the World." My husband and I have traveled through Grand Junction several times and never realized we were passing by the CNM. We just thought it was a beautiful mountain range. It was more than that; it was a treasure chest of breathtaking canyons, monoliths, grand plateaus and walls of ribbons of many colors.
The CNM was established to preserve, study and enjoy the geological resources and processes as well as the canyon, mesa, and plateau ecosystems that are representative of the greater Colorado Plateau. The CNM became a national park in 1911 after the tireless efforts of conservationist John Otto. He realized the magnificent beauty of this remarkable landscape early and worked with Fruita and Grand Junction to petition Washington to establish the CNM.
Every season brings different views, as well as sunny days versus cloudy days. The best way to experience CNM for the first time is to take Rim Rock Drive. This seven-mile road offers stunning views of ribbons of color that flow through the canyon walls, sheer dropoffs onto the canyon floor, and stoic monoliths that appear frozen in time. Words cannot express the beauty of this magnificent national park. It is one you must see for yourself.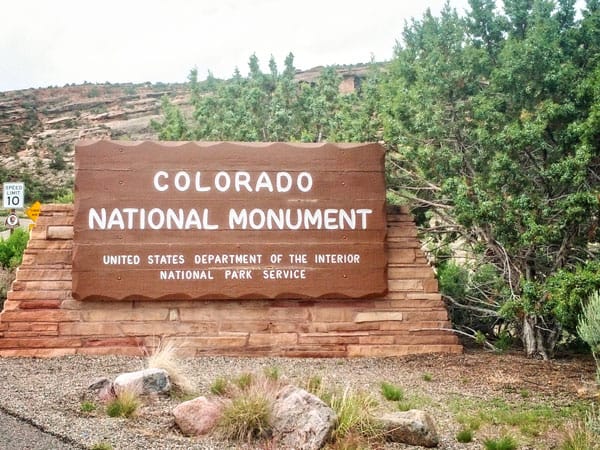 The Colorado National Monument became a national park in 1911.
The CNM is 262 miles from Denver, taking I-70 west to Grand Junction. The approximate drive time, without traffic, is 4 hours and 21 minutes. Perfect for a day trip. CNM is open year-round, 24 hours a day. It offers hiking, camping, bicycling, photography, picnics and rock climbing. The CNM is home to several types of animals large and small, amphibians, reptiles and birds. The CNM is a top ten destination for the whole family.
For more information, visit www.nps.gov/colm/index.htm.