9/11 Memorial Stair Climb
October 1, 2017
/
/
Comments Off

on 9/11 Memorial Stair Climb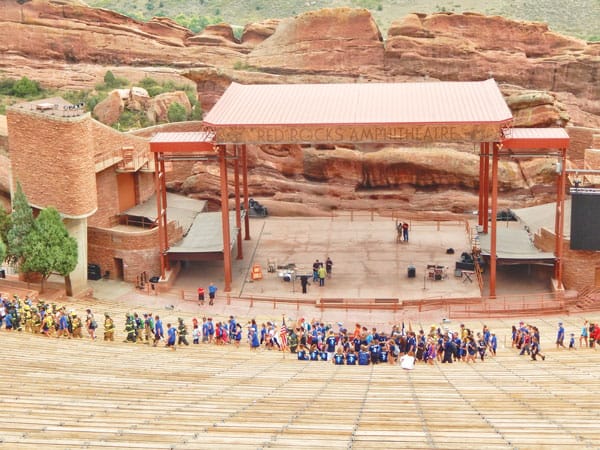 With bagpipe music playing, participants of the 9/11 Memorial Stair Climb at Red Rocks walked nine laps around the amphitheater which is the equivalent of the 110 stories of the World Trade Center's Twin Towers.

Article and photos by Lisa Nicklanovich
The 9/11 Memorial Stair Climb at Red Rocks Amphitheatre brought approximately 2,000 firefighters and members of the community together to honor those who sacrificed their lives on September 11, 2001 and help support the families who survived them. The event, which is the largest stair climb in the country, began with a ceremony at 8:46 a.m., the time the north tower was struck at the World Trade Center, and the climb began at 9:03 a.m., the time the south tower was struck, after a moment of silence and a performance of "Amazing Grace."
The event raises funds for the FDNY Counseling Services Unit and the programs provided by the National Fallen Fighters Foundation.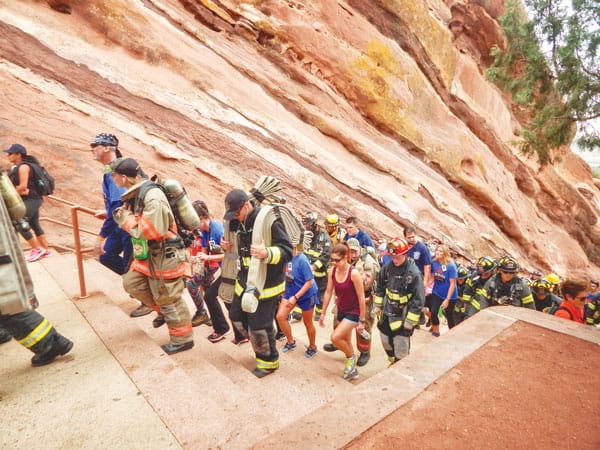 Firefighters honored first responders who gave their lives on 9/11 by wearing all their gear and equipment while doing the climb. Ashton Morgan, an attendee and member of the Rock Canyon High School Fire Science program, said, "I already respected the first responders but it was the hardest thing I've done; we climbed with our gear but they were actually working in extreme conditions."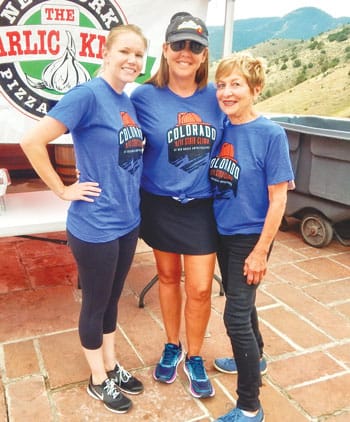 Volunteers gave out pizza slices from The Garlic Knot restaurant to participants of the 9/11 Memorial Stair Climb. From left to right, Molly Harpster from Leading Edge Physical Therapy, Lin Giampietro and MaryLou Giampietro, co-owners of the Garlic Knot and 80108 residents.