Websites for boomer and senior discounts
June 1, 2017
/
/
Comments Off

on Websites for boomer and senior discounts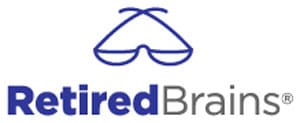 By Patte Smith
Searching the internet for senior discounts produces savings options that are offered to adults 50 and older. Here are a few important things to consider when searching for resources:
– Be aware that if you search on the web for discount lists, many have not been updated. Verify that the information is current.
– Never enter confidential information such as a social security number or date of birth when searching sites for discounts.
– Many sites track activity, so you may receive marketing emails and/or pop-ups as a result of your search history.
– As you scroll down through the list of senior discounts, you will see "teaser" ads promoting all kinds of things, such as cheaper phone rates, coupons, information on social security benefits and more. Caution is advised when clicking on unknown sites promising great deals.
– Discounts for promotions may vary by age eligibility.
– Check to make sure local retail stores and restaurants offer the discounts. Many of the larger chains do, so keep in mind while traveling you can still take advantage of the lower costs.
Two sources for 2017 senior discounts that are available in Colorado include The Senior List and Retired Brains. The Senior List features a 2017 list of restaurants and a 2016 list of retail stores; visit www.theseniorlist.com. Retired Brains has a wealth of information for individuals who have retired but also has a comprehensive list of discounts for boomers and seniors; visit www.retiredbrains.com.