Wildcat Mountain Castles II
January 1, 2018
/
/
Comments Off

on Wildcat Mountain Castles II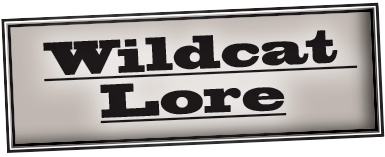 Article and photos by Joe Gschwendtner
The Lawrence C. Phipps Jr. who purchased the Kistler and Welte properties and named it Highlands Ranch was connected and wealthy, the son of a Carnegie steel magnate and U.S. Senator from Colorado. His position in life allowed for many uncommon opportunities, and he seized them often and successfully. Among his achievements, Phipps was a founder of Mountain States (later Qwest and Century Link), manager of the National Western Stock Show, saw service in both World Wars, and was a significant philanthropist, often donating his funds anonymously.
It was the Arapahoe Hunt Club, which Phipps resurrected in 1929, that first exposed him to the Kistler property. Curiously and unlike the English, rather than hunting foxes, the Club took to chasing the loathed coyote. And Phipps was a zealot of the hunt, "with knowledge and love of horse and hounds, and…sporting and gentlemanly instincts." But it was the undulating hills and rugged terrain that drew him permanently to these northern reaches of our Wildcat Mountains. So much so that he made the Highlands Ranch Mansion his permanent home while maintaining it as a working cattle ranch until he died in 1976.
The mansion was upgraded over years of varied ownership. When Phipps took possession, Highlands Mansion was identical in size to his father's Belcaro Mansion of 27,000 square feet. It included an expansive deck spanning the front elevation, an enhanced west wing and English Tudor look, a modification made under prior Kistler ownership.
The mansion had three chapters left in her story. Shortly after Phipps' death in 1976, oilman Marvin Davis acquired the ranch for $13 million. With no intent beyond speculation, Davis set about to market it. In only two years, the mansion and ranch package was acquired by Mission Viejo, a California developer owned by the Phillip Morris Corporation. During the Davis' ownership, the Mansion and gardens (called the Venneford Ranch) was used in the James Michener television series "Centennial."
The mansion sat empty for 30 years while one of the most successful developments in U.S. history took place below it. Mission Viejo, while neither enhancing it nor funding renovations, protected the space around the mansion until Mission Viejo was sold to Shea homes in 1997. Shea continued a similar stewardship until it chose to donate the mansion to the Highlands Ranch Metropolitan District in April 2010. Recognizing the resource it had received, the District immediately set about a $6 million renovation plan consistent with its charter and funded subsequent operations without the use of any tax dollars. By May 2012, the Mansion once again stood tall and proud.
The mansion is magnificent, inside and out. Especially since it has seen more than 130 years of Colorado history in and around it, including the remarkably vibrant lives of prior owners. It is open all weekdays but Fridays. For seasonal specifics, visit www.highlandsranchmansion.com. As a potential special venue, it may be worth a peek.
Wildcat Lore
As it turns out, The Connection serves residents of the Wildcat Mountains, a name pioneers and historians gave to the high country paralleling I-25 from Highlands Ranch and Lone Tree south to Castle Rock. Since the first territorial road (Daniels Park Road) bisected our mountains, there was no shortage of colorful characters parading through what are now private properties on the ridges of Douglas County.
We bring these grizzled and gutsy settlers alive again, vividly sharing their stories of grit and achievement in these Castle Pines.