September 1, 2021
/
/
Comments Off

on Nature's Educators –
inspire next generation of animal advocates
By Chris Michlewicz; photo courtesy of Nature's Educators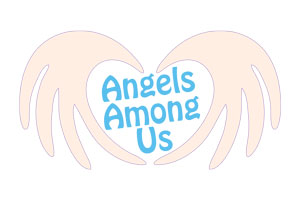 Almost everyone can recall when they were introduced to a subject at just the right time in their life, changing its course forever.
For Devin Jaffe, it happened in college when she met a prairie falcon at the Nature and Raptor Center of Pueblo. She was instantly hooked, dove headfirst into subjects like falconry, and went on to become founder of Nature's Educators, a nonprofit wildlife education organization with two locations, one in Sedalia and one in Florence. Jaffe also went on to become owner and caretaker of four prairie falcons.
Created in 2008, Nature's Educators set out with a goal of bringing educational wildlife programs involving live animals to nature centers, classrooms and events to teach people about wildlife and to help create a healthy respect and understanding of all animals. The presentations include reptiles, invertebrates, small mammals, and, of course, a fascinating collection of large birds like owls and hawks.
With so many people connected digitally these days, Jaffe believes it is "important for us to make that connection to the natural world, otherwise people won't be interested in helping."
The amount of disinformation out there – online and otherwise – also provides an opportunity for Nature's Educators to set the record straight. Jaffe lost count long ago on how many times she's heard the idea that people should not touch a baby bird because the mother will detect the scent of humans and reject it. Not true, she says. Also, the notion that the daddy long legs is one of the most poisonous spiders around, but it just doesn't have a mouth large enough to bite people? Also not true.
Instead of focusing on the negative things, like detrimental human impacts on the ecosystem, the interactive program brought to classrooms, events and several other venues has a positive tone, Jaffe said. That includes simple steps people can take in their everyday lives, like not using rat poison or throwing food out of car windows.
"When people think about all of the bad things in the world, they start to think there's nothing they can do," she said. "Our program teaches people that you have the power to do something to help our natural world."
Funding for some science programs has also been reduced in recent years, Jaffe said, making programming like Nature's Educators that much more crucial. She especially enjoys introducing kids around middle school-age to ideas about conservation and wildlife rehabilitation. Those 18 and older can apply to volunteer and learn how to work with animals, feed them and change out enrichment items.
Although the nonprofit's Sedalia facility is not open to the public (it houses raptors, reptiles and rabbits, separately), the location in Florence is, and the organization, which is licensed by Colorado Parks and Wildlife, the U.S. Fish and Wildlife Service and the U.S. Department of Agriculture, will travel statewide and even to neighboring states for presentations. It also is a seasonal fixture – Memorial Day through Labor Day – at Royal Gorge Bridge and Park, where presentations occur every hour in the afternoon.
Nature's Educators, which rehabilitates a range of animals, is funded by program fees and private donations. For more information or to donate, visit www.natureseducators.org.