Woodbine Ranch: sin, redemption, and deliverance
September 1, 2020
/
/
Comments Off

on Woodbine Ranch: sin, redemption, and deliverance
Article and photos by Joe Gschwendtner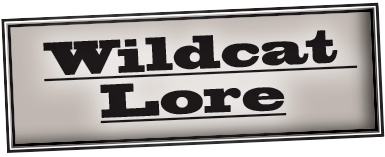 Joe Bucknam, traveling salesman from Iowa, found his way to Denver with wife Minnie in 1907. Finding fascination in the Sedalia area, they founded the Woodbine Ranch in Jarre Canyon in 1915. The main lodge was a substantial, multi-use building. Decorated to Joe's rustic tastes, it showcased vintage weapons, an extensive mineral collection, Navajo rugs, taxidermy animals and countless trophies.
How it was that the lodge quickly became a speakeasy, brothel and gambling den is not known. But its location near Denver was most convenient, tucked away in the pines as it was, a mere seven miles from Sedalia. Complicity and a "blind eye" from Douglas County officials certainly helped.
Its Roaring '20s reputation was well-known and it attracted some seriously unsavory characters in the area, notably hit man Joe Alterie and Dean O'Banion of Chicago's George "Bugs" Moran gang. Alterie's most productive visit to Woodbine involved a card game in which he won a major interest in the Roundup Ranch further west. By 1924, Joe Alterie (aka Diamond Jack) had made Colorado his second home, owning more than 4,000 acres in Jarre Canyon and was actually giving back to the community. In 1925, he sponsored Colorado's first ever rodeo at the Denver stockyard. Ten years later, he would meet his fate at the end of a machine gun in downtown Chicago. Joe Bucknam died that same year.
By 1936, Woodbine's reputation had spread far and wide, unsettling more than a few straitlaced folks. An August headline in the Rocky Mountain News read, "Hottest gambling spot this side of Reno running wide open in Jarre Canyon." Railing against everything, the newspaper cited "smoke-fogged, lavish inn" with "jeweled women placing big money bets alongside poker-faced men." Now under the ownership of Minnie's second husband, Ray Smith, and operational control of "thick-necked, big-eyed" Abe (Chalk) Sissack, Woodbine flourished.
With its cast of players and under the circumstances, some bad things happened, including two fires, one which completely burned down the main lodge. Over time, the facility would be renamed the Woodbine Lodge, attracting weekend patrons coming for its cuisine, especially its legendary chicken dinners. As restaurant cycles come and go and with the sheriff cracking down on backroom operations, Woodbine languished and was put up for sale.
Redemption began in 1955 when the 70 acres were purchased by the Conservative Baptists of Colorado. Talk about change. Almost overnight, the ranch was literally overhauled, expanded and the demons within presumably exorcised. The result – a year-round Christian church camp and family retreat center with a dining hall seating 250 people. In the mid-1960s, more than 4,000 people would enjoy the facility. The Baptist retreat concept lasted almost 50 years until 2002.
Repurposed some time back, it is now the Woodbine Ecology Center, a facility owned by an indigenous value-centered group dedicated to educating, researching and cultivating egalitarian, resilient and sustainable communities. New age aims with an eye toward social justice.