September 1, 2020
/
/
Comments Off

on TikTok
By Terri Wiebold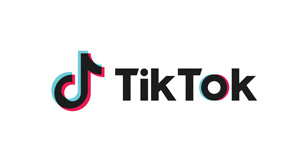 Whether you are the parent of a teenager or you have watched any news coverage in the past many weeks, you have likely heard of TikTok. So, what exactly is it? TikTok is a free social media platform like Facebook, Instagram, Snapchat or Twitter that allows the user to watch, create or share videos from a smartphone.
Users download the app and are then able to watch the posted videos. In order to actively participate in the TikTok experience, users are required to set up an account. In doing so, users select areas of interest such as animals, DIY, comedy, travel, food, sports, etc. – similar to Pinterest.
Once an account is set up, users watch short videos, usually ranging from 3-15 seconds and have the ability to create videos and post them for others to view worldwide.
The app uses artificial intelligence to study your behavior, and the more time you spend on TikTok, the more the app's algorithm learns you, feeding you content specific to your area of interest. Users can also search for specific topics.
Whether scripted or unrehearsed, amateur or more professional, TikTok video production is raw and spontaneous. In fact, TikTok's branding tagline is, "Real People. Real Videos."
Users do, however, have the ability to edit and add filters or music before posting a video, and current songs on the radio are popular inspirations for lip-sync and dance productions. There is even the ability to select another TikTok video and create a duet with them, both videos being posted side by side (provided the initial video does not have this feature disabled).
As with any social media app, users decide whether their account will be a public or private one.
While randomly scrolling through the feed for the first time, I learned about a microphone setting on my iPhone that I was unaware of, that anyone can go to the bakery section of Costco and ask for uncooked boxes of pastries, cookies, croissants and other baked goods for purchase, and how to make the perfect grilled ham, egg and cheese sandwich. I watched Reese Witherspoon dancing with her daughter (a clone of her mother) and Kevin Bacon slicing and seasoning the perfect mango for breakfast. But mostly, I was an outside observer into the everyday lives of complete strangers – two hours I will never get back …