Castle Pines Arts and Cultural Foundation
April 1, 2018
/
/
Comments Off

on Castle Pines Arts and Cultural Foundation
Cultivating the arts
By Lynne Marsala Basche; photo by Lynn Zahorik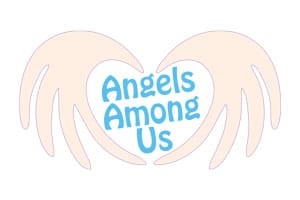 In 2009, the Castle Pines Arts and Cultural Foundation (CPACF) began as a committee to help establish a library in Castle Pines. Funds were raised for the first storefront library and, eventually, the new standalone facility. Throughout that time, the organization grew to a commission, and in 2014, the nonprofit was officially granted 501(c)(3) status.
With a mission to "seek to inspire, encourage and support opportunities for arts, sciences and cultural activities in the greater Castle Pines community," the small yet mighty five-person volunteer board of directors is a force, bringing art and cultural events to the area. Typically, CPACF hosts two signature events each year, including the Save the Music and Missoula Children's Theater programs. For the past few years, photography and nature enthusiasts have had the privilege of attending lectures with the legendary John Fielder courtesy of CPACF's endeavors.
Save the Music is a year-long after school program for elementary kids throughout Douglas County. Working together with the Colorado Chamber Orchestra's Elementary Band and Orchestra Outreach programs, approximately 40 to 60 students have the opportunity to learn and perform with several professional musicians.
The Missoula Children's Theatre program is for kids in first through twelfth grades, and of all skill and experience levels. The week-long summer program begins with auditions and ends with two full-scale productions. Typically, 50 to 60 kids participate in this off-Broadway workshop. "It is enlightening to see the community come together," said Gaylynn Abram, CPACF's president. "Some of the kids come in so shy, and you watch them evolve and gain confidence throughout the week."
When asked about CPACF's needs, Abram said the most significant desire is overall recognition for the need of local arts and cultural opportunities within the community. "We can enjoy art and cultural opportunities within our own city and not have to travel to Lone Tree or other places," said Abram.
On May 3, CPACF is hosting Save the Music Dine Out with Live Jazz at the Park Meadows California Pizza Kitchen location, which is a fun and delicious way to help the organization. In addition to supporting CPACF by going to events, there are several volunteer opportunities, and tax-deductible donations are always accepted. Visit www.castlepinesarts.org for program information, ways to help and to make a donation.
Organization Update:  The CPACF dissolved in  March 2020.