Rocky Mountain Cocker Rescue (RMCR)
August 1, 2017
/
/
Comments Off

on Rocky Mountain Cocker Rescue (RMCR)
Providing homes to rescued cocker breeds 
By Lynne Marsala Basche; photos courtesy of RMCR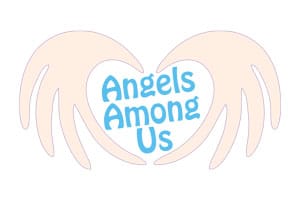 In 2009, Douglas County resident Kathryn Glass founded RMCR after volunteering for other rescue organizations and developing a network of contacts and shelters. RMCR became a 501(c)(3) nonprofit and remains the only state-licensed cocker spaniel rescue facility in Colorado. Glass recognized the need to help cocker spaniels, and it was her vision that enabled RMCR to rescue more than 1,200 cockers and cocker mixes and counting in fewer than nine years.
When Glass retired in October 2016, Audra J. Bowen stepped into the role of president. Bowen, along with RMCR's board of directors, executive committee, corporate officers and team directors ensure the organization's mission to rescue and rehabilitate abandoned, stray, endangered and neglected cocker spaniels in Colorado and neighboring states, as well as find foster and long-term homes for dogs.
Everyone who works at RMCR is a passionate advocate for cockers, and they all volunteer their time. One hundred percent of donations received go toward caring for the dogs, as well as maintaining licenses, insurance and fees.
Bowen stresses that RMCR rescues cockers and cocker mixes only if the organization has a foster home available to provide love and warmth inside their home. "Without foster homes, we cannot save as many as we do," said Bowen. "We often hear, 'I could never foster because I'd fall in love.' We all fall in love with the dogs, even if they aren't being fostered in our own home."
RMCR has had as many as 50 dogs in foster homes and as few as 30. All potential adopters are carefully screened to make sure dogs not only go to a safe home but also to one that ensures a "made-to-last" relationship.
The adoption process begins with submitting an application online, followed by a phone interview, a reference check and a home safety check. Once an applicant is approved, RMCR works with the applicant to suggest a dog that meets their preferences based on personalities and lifestyle. All of the RMCR dogs live in foster homes, and none are ever placed in kennels or shelters.
In addition, Bowen noted, "We involve the human fosters in helping to select the dog's forever home. As the person who knows the dog best, we want to ensure the foster feels this is the right family."
Once an adoption is complete, the relationship between the new family, the foster family and RMCR continues. "We want the foster to know that all the time, effort and love they gave the dog will continue," said Bowen. Plus, the new family has the support they need.
To learn more about RMCR, including how to donate, adopt or become a foster family, visit www.rockymountaincockerrescue.org.
We invite readers to send suggestions for nonprofit organizations to feature. Email editor@castlepinesconnection.com. We look forward to learning more and sharing information about nonprofits in our community throughout the year.