Boulder on the Deschutes: Bend, Oregon
September 1, 2021
/
/
Comments Off

on Boulder on the Deschutes: Bend, Oregon
 By Joe Gschwendtner; courtesy photos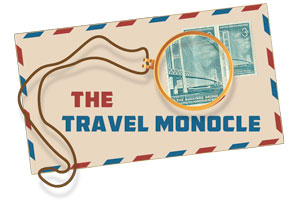 We once owned a home in Bend, Oregon and sold it – felt there were better investment opportunities. What a colossal mistake. The town has doubled its population and appeal in 20 years.
Bend is the absolute gem of the Beaver State. Dead center in Oregon, in high desert country, the city is a brilliant curation of nature. Ponderosa pines tower to the sky and ancient, hardscrabble junipers grow ghoulishly everywhere. The Deschutes River runs through it. Dammed up smack in the middle of town, resulting Mirror Pond is surrounded by verdant, magnificent Drake Park. Just east is Pilot Butte, a landscape anomaly visible for miles. At the top is a view of all Oregon's major peaks. Many hundreds of townsfolk start or end their day with a 2-mile round-trip jaunt.
Once known as Farewell Bend, a fordable point on the Deschutes River, Native Americans had it all to themselves through 1824. The Fremont expedition would later note it in their exploration diary, but nothing much happened until the lumbermen discovered its woody virtues. Its charms still barely noticed in the 1980s, the one major tourist pull was nearby Mt. Bachelor, Oregon's premier ski area. It was founded by 10th Mountain Ski Division (a US Army division created in 1941) trooper Bill Healy. Crater Lake National Park is 90 minutes away.
The age of Bend's discovery began in 1990. Almost overnight, the city became a siren song for two demographics – the retirement crowd and new agers. Though state practices controlled growth policies similar to those in Boulder, the allure and then demand was so great that today's population is now almost 100,000 residents.
Should your passion center on the cultural or culinary, Bend has it all. The downtown area abutting Mirror Pond is nicely preserved, with floral hanging baskets adorning the streets. Summers offer a series of free concerts on Thursdays and art walks on the first Friday of every month. Numerous roundabouts have eclectic sculptures showcased in their center.
Stroll the main business district for Boulder flashbacks, triggered by Birkenstocks, heavily favored by the natives. Food truck cuisine is found at cosmic levels, an industry in itself. The High Desert Museum is a mere 7 miles south of town, well worth the time.
Nowhere is Bend's uniqueness better showcased than by special events and venues. The Deschutes River has been adroitly managed to calm and widen the water before it flows into Mirror Pond. A deliberate act to facilitate water sports, one can float the river on a paddle board or tube for several miles. Each year, the city holds its annual Pole, Pedal, Paddle event for all ages. Talk about fun.
The once-eyesore Brooks-Scanlon lumber mill river complex is now a refashioned upscale mixed-use shopping/eating area. Restaurants are sprinkled about – both at the former mill and downtown, many featuring imaginative fresh fare or fusion cuisine.
If you are a beer aficionado, you've arrived in heaven. Get a Bend Ale Trail – a 64-page beer passport. Bend's craft beverage art, anchored early by the Deschutes Brewery downtown, has grown beyond urban into Sisters, Redmond, Prineville and Sunriver. Patronize all breweries within seven territories and a prize awaits you for each "achievement." As the Cascade Lake Brewing Company urges in its advertisement, "This is Central Oregon. Drink it in."