Brownie Troop 65517 partners with the Town of Castle Rock to maintain area trails
November 1, 2019
/
/
Comments Off

on Brownie Troop 65517 partners with the Town of Castle Rock to maintain area trails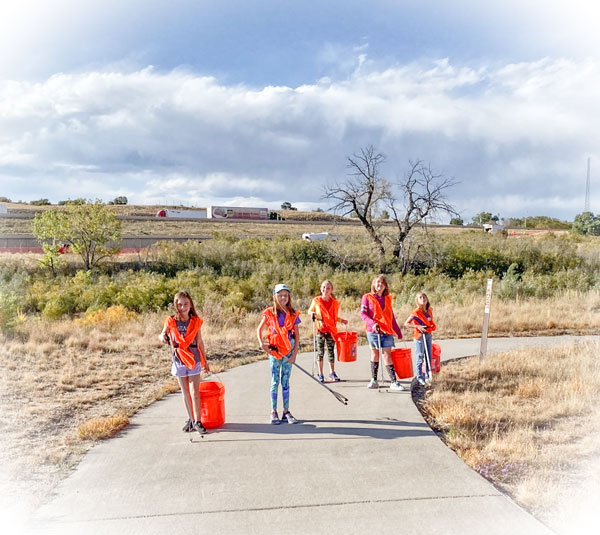 Members from the Castle Pines Brownie Troop 65517 (pictured left to right) Elle Scott, Flannery Cool, Ellie Kasal, Lenya Sanford and Reagan Ramsey tackled the trash on Castle Rock's East Plum Creek Trail.

Article and photos by Carin R. Kirkegaard
Castle Pines Brownie Troop 65517 worked toward earning their Eco Friend Badge and helped collect trash found around the East Plum Creek Trail in Castle Rock. The paved trail extends from Castle View High School south to Crystal Valley Ranch.
The purpose behind the badge is to inspire the girls with new ways to protect the natural world and the living things in it. In earning the badge the girls needed to think of ways to help the outdoors, observe outdoor spaces, build a safe campfire, take care of wildlife and practice being kind.
The Town of Castle Rock's P.O.S.T program is designed to collaborate with volunteers to keep local trails, open space and parks beautiful. The program fit nicely with the requirements of the badge and allowed the girls an opportunity to give back to their greater community.
Brownie troop member Reagan Ramsey said, "It was a lot of fun. We saw a lot of really cool bugs and got to explore on a new trail."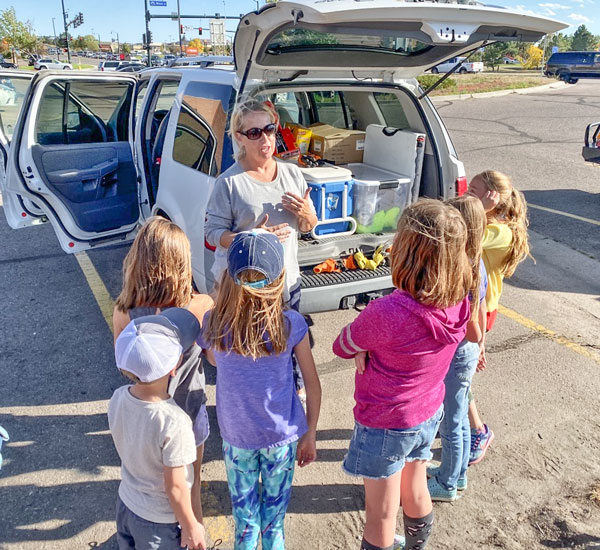 Marcy Jones, volunteer coordinator with the Town of Castle Rock set the expectations for the girls before handing out their equipment to head out on the trail.

"The trail pick up was a wonderful way for the girls to get out into their community and make it a better place. They were able to see the difference they were making right before their eyes," said Paige Sanford, troop co-leader.
The troop, comprised of 12 third grade girls from the community, has been together for nearly four years. Founding troop leader Michelle McClarran said her goal behind putting the troop together was to connect girls that attend different elementary schools but still live in the same community. The mission behind the troop is exploring interests, learning new skills and supporting not only each other, but also the greater community.