December 1, 2021
/
/
Comments Off

on Castle Rock Collective –
serves up coffee, goods and lots of joy
By Elean Gersack; courtesy photos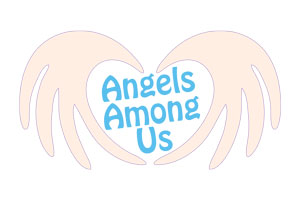 Wellspring Community (Wellspring) has been a constant source of hope and joy in the Castle Rock area since 2008. Adults with disabilities are empowered through in-person and virtual enrichment opportunities, including life and leadership skills, arts and performance, physical fitness and enterprise classes. There is also the well-known bakery where delightful cookies, cupcakes, cakes and more are made by the STARS (Specially Talented Adults Raising Standards) themselves and can be ordered and enjoyed in small or large quantities.
In September, the newest initiative from Wellspring was launched. Castle Rock Collective is a partnership between Wellspring and World Orphans Market – two organizations determined to empower people. The freshly-painted gray house with red rocking chairs and pink shutters is home to this innovative coffee house and market. Situated on Perry Street across from The Emporium in downtown Castle Rock, guests will find Wellspring & Co. Coffee brewing and STARS eager to help personalize a cup of joe.
The STARS working at Wellspring & Co. Coffee learn job skills and get paid in an adaptive and inclusive environment. Customers use a sticker with icons to select a drink, type of milk, temperature, flavor and more. Best of all, each drink contains a special ingredient – joy! The sticker ordering system creates a simple way to process orders which helps create success for the STARS. Customers can browse studio products made by STARS as well as one-of-a-kind handmade items from World Orphans Market. Proceeds from Castle Rock Collective are used to empower STARS or empower vulnerable families overseas. "It's way busier than we anticipated," said Nicole DeVries, executive director for Wellspring Community. "The community has really embraced it," she affirmed.
The STARS at Wellspring currently range in age from 18 to 65 and have varying amounts of intellectual or developmental disabilities including Down syndrome, autism, vision impairment, hearing impairment, or physical disabilities. "We believe that when we elevate the special needs community with resources, support and tools, they can achieve so much while benefiting our entire community. These are the most fun people you will ever be around," said DeVries.
Community support is at the core of how Wellspring thrives. Partnerships with local businesses allow for field trips and mutual bonding opportunities (such as teaming up for group exercise classes). Volunteers are always needed for driving or providing support in the classroom, office, bakery or coffee shop. Shopping at the bakery and the Castle Rock Collective, as well as cash donations, are always appreciated as well.
Castle Rock Collective is located at 207 Perry Street in downtown Castle Rock and is open Monday through Saturday, 9 a.m. to 2 p.m. To learn more, visit www.castlerockcollective.com. For more information about Wellspring, including volunteer opportunities and placing bakery orders, visit www.wearewellspring.org.
And, with Colorado Gives Day on December 7 (see related story page 23), consider adding Wellspring to your list of Give Where You Live efforts for 2021.