Cycling back to Castle Pines
October 1, 2022
/
/
Comments Off

on Cycling back to Castle Pines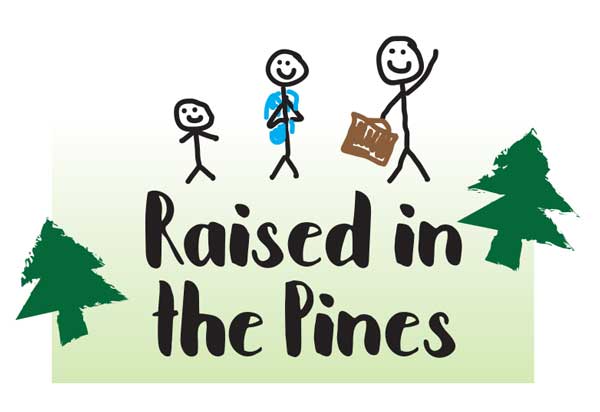 Brittany "Britt" Musser is a lead instructor at CycleBar in Castle Pines, but her journey here started 22 years ago.  In 2000, the Duran family moved to the community for the schools, the beauty, and the charm – setting roots in the Briar Cliff neighborhood.  Musser is the oldest of the three Duran daughters (Breanna and Brooke are her younger sisters).
When the family moved here, Musser was just 7 years old.  She recalls very little being off of the exit at Castle Pines Parkway and I-25 except for a convenience store and gas station, located where the Starbucks and Independent Financial Bank are today.  The area was full of secret spots that Musser, her sisters and friends would explore by bike or scooter.  "Daniels Park was of course there, but there was no Daniel's Gate," she said.
Musser attended Buffalo Ridge Elementary School (BRE) where her mom worked as the volunteer coordinator.  One of her favorite memories was being able to vote for the names, colors and mascots for the soon-to-open middle and high schools (Rocky Heights Middle School (RHMS) and Rock Canyon High School (RCHS)).
An avid soccer player since the age of three, Musser played competitive soccer with the Storm Soccer club as well as varsity soccer for RCHS all four years.  She even got the chance to play alongside her younger sister on the varsity team when she was a senior and Breanna was a sophomore.  Musser absolutely loved high school.  "It was truly everything that my parents set us up to experience," she said.  She graduated 13 years ago in 2009.
Several teachers and coaches stand out in Musser's mind when it comes to people who inspired and supported her along the way:  Ms. Tillman (BRE), Mr. Corr and Mr. Randolph (RHMS), Mr. Sassali and Coach Newman (RCHS).
"Mr. Corr nicknamed me the 'All-American,'" said Musser.  "He was awesome and made it fun because middle school is hard with hormones and braces and zero self-confidence," she added. 
Musser graduated from CU Boulder in 2013 with her bachelor of arts in psychology.  Outside of classes, she nannied, led the intramural program for her sorority and, of course, played club soccer – until tearing her ACL during her junior year.  That was devastating and gave her pause with the sport she loved so much.
With her forever love of kids, Musser's mom encouraged her to take a job with Douglas County School District's Before and After School Enterprise program after college graduation.  Musser worked her way up through multiple positions at Roxborough Intermediate and Copper Mesa Elementary School before becoming program director at Northridge Elementary School in 2016.
As the program director, she manages her school's program top to bottom with about 60-70 students and eight staff members.  "It's important to create a safe place for the kiddos, offer enriching activities and have parents trust that their children are in good hands," shared Musser.  The program is full-time, even over breaks and summer.
The pandemic changed everything for a time at her work.  Holding classes over Zoom, or no school at all, and a reduced number of students made it stressful.  At the suggestion of a friend, Musser tried a cycling class at CycleBar and quickly fell in love with it.  It was especially good for her knee and was a nice break from reality.  "Cycling saved my sanity during COVID," she said.
Last year, Musser became an instructor at CycleBar and was named lead instructor this past April.  The hours are a perfect fit to complement her full-time job, and she has built a tribe of riders who have become like family to her.  "It's a very tight-knit community," she smiled.
It's all coming full circle.  Musser built a house in Castle Rock and lives near her family.  She welcomed an amazing little boy, Harrison, in 2018, and he is the love of her life.  And, she is connecting with people in Castle Pines who helped shape her.
"The coolest part of growing up in Castle Pines has been watching it evolve from an exit off of the road to a beautiful, established community," summarized Musser.    
By Elean Gersack; photos courtesy of Britt Musser