Douglas County Libraries partner with Dolly Parton's Imagination Library
March 1, 2023
/
/
Comments Off

on Douglas County Libraries partner with Dolly Parton's Imagination Library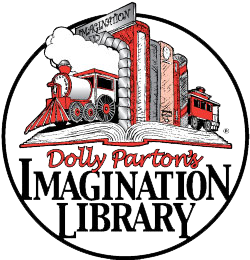 Last month, Douglas County Libraries (DCL) announced a new partnership with Dolly Parton's Imagination Library (IL), a nonprofit started by the singer-songwriter to send books on a monthly basis to qualifying children, ages 0-5, at no cost to families. Each individual child in a household will receive age-appropriate books that they get to keep.
"We are thrilled to bring Dolly Parton's Imagination Library to DCL and to provide even more literacy-rich experiences to children in Douglas County," said Mary Lanni, Youth Literacy Outreach Specialist at DCL.
Since IL's inception in 1995, almost 200 million books have been distributed in the U.S., Canada, U.K., Republic of Ireland, and Australia, according to the IL website. In the U.S., this averages to approximately one in 10 children who have benefited from the program. More than 19,000 kids in Douglas County qualify for IL.
Parton says on her website that the inspiration for IL came from her father's inability to read and write. "When I was growing up in the hills of East Tennessee, I knew my dreams would come true. I know there are children in your community with their own dreams," stated Parton. "The seeds of these dreams are often found in books, and the seeds you help plant in your community can grow across the world."
IL in Douglas County is funded equally by the State of Colorado's IL program funds and DCL.
"This program is the perfect complement to our early literacy programs and our broader vision of inspiring a love of reading, discovery and connection in our community," added Lanni.
To register for IL, visit DCL.org/imagination-library and to learn more about IL, visit imaginationlibrary.com.
Information provided by Douglas County Library, courtesy photos