Douglas County Rotary Clubs presents Youth Expo
February 1, 2013
/
/
Comments Off

on Douglas County Rotary Clubs presents Youth Expo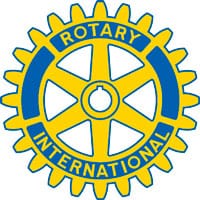 Contributed by the DC Rotary Youth Expo public relations committee
Fun for the whole family and good information will be on tap for free at the Douglas County Rotary Youth Expo, February 23 from 11 a.m. to 4 p.m. at the Douglas County Event Center in Castle Rock.
The Expo's goal is to connect families with the many resources available in Douglas County.
"Rotary has discovered through talking with parents that families are not aware of the enormous resources available in Douglas County," said Patricia Fiske, Castle Pines Rotarian and a member of the Youth Expo organizing committee.
The Expo will showcase more than 50 exhibitors, both for-profit and non-profit, who will display their services and skills, including leadership, health, safety, education, sports and therapy. There also will be entertainment, speakers, workshops, demonstrations, and food and drink concessions.
Some of the exhibitors who will be at the Expo include the Douglas County Sheriff's Office, Douglas County Libraries, Douglas County Partners, Horsepower, and the Rotary Clubs of Douglas County. Other exhibitors at their booths will be discussing services for families and youth that could enhance lives. Such things as mentoring services, youth sports, babysitting classes, tutoring, child safety, and youth law enforcement volunteer opportunities will be presented.
In addition, there will be a constant stream of entertainment, demonstrations and workshops to keep attendees busy.
"We'll have lots going on all during the Expo," said Vickie Baroch, chair of the organizing committee. "We want to make this a fun day for everyone and an event that can help families take advantage of the services available in the county."
The Douglas County Rotary Youth Expo is free to the public and has been organized by the six Rotary Clubs serving Douglas County. "Rotary has been helping people locally and all over the world for years," said Steve Baroch, another member of the committee. "Now our local clubs want to make a special effort to help local families."
The Rotary Clubs of Douglas County are part of Rotary International and Rotary District 5450 in the north-central part of Colorado.
Rotary has more than six million members worldwide and focuses on improving the health, education and welfare of people all over the world.
For more information, e-mail Vickie Baroch at or call Steve Baroch at 303-909-7563. Additional information may also be found at www.dcyouthexpo.com.