Helping the helpers across Colorado
May 28, 2023
/
/
Comments Off

on Helping the helpers across Colorado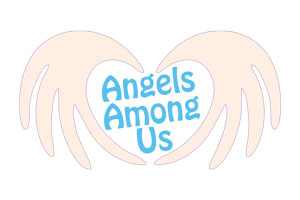 What happens when tragedy strikes helpers? First responders put themselves in harm's way each day to make sure others are safe and cared for in the worst of times. But unfortunate events impact helpers too, and when they do, South Metro Professional Firefighters Foundation (SMPFF), a 501(c)(3) comprised solely of volunteers, is ready to step in. From care and support to financial assistance, SMPFF is a light in the darkest of times. Any Colorado first responder experiencing hardship is eligible to apply for benefits.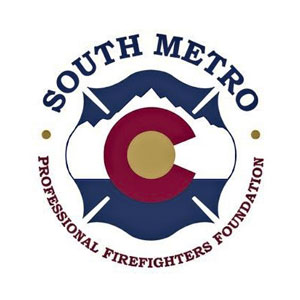 "First responders are problem solvers who place others before themselves," shared Shawn Cummings, president of SMPFF. "They are programmed to help others, and it is difficult for them to even recognize when they need assistance."
Cummings relayed a story of a firefighter's personal experience with SMPFF when his youngest son was born with a genetic defect requiring extensive surgery at 9 months old. The financial support along with daily phone calls and text messages helped remind his family that they were not alone. "We were so taken back by the generosity and love that was shown to us by our fire family," shared Cummings.
SMPFF distributed more than $100,000 of financial support in 2022 and more than $69,600 year-to-date in 2023. "The only way we can continue to assist our first responders in need is to raise over $100,000 annually," shared Cummings.
In May, the 18th Annual Firefighter Faceoff Challenge Hockey Tournament benefiting SMPFF took place at the Edge Ice Arena. This event included games with 29 teams and a silent auction. Later this year, SMPFF will host Whiskey Night Out (date to be announced). All events are open to all and can be found on the SMPFF website (www.smpff.org) under the "Events" tab.
SMPFF prides itself on building relationships with the community, supporters and sponsors. Cummings is humbled by community partnerships, tireless efforts from volunteers and generous support from donors allowing SMPFF to reach more Colorado first responders.
The stories of hope and gratitude speak for themselves:
"After being diagnosed with cancer, there was a lot going on in my mind from my family, my care, work, and how it was all going to be paid for. After reaching out to the Foundation and letting them know about my situation, they were very quick to help me financially to take some of that worry off my plate. I am very grateful and humbled by what this organization did for myself and my family during these hard times, as well as many others they have helped along the way. This is a long journey for me, and they are continuing to help me financially along the way which is incredible." – Brian Favero, Engineer, South Metro Fire Rescue
"My family and I would like to sincerely thank you for your approval and generosity of funds for helping us with our medical expenses for my daughter's surgery. The surgery has been a success so far with her recovering and resting at home. While the complete road to recovery is still long, we can't express enough gratitude with words for how your help put our minds at ease. Thank you to each and every one of you for all the hard work you do for first responders." – Mike Velasquez, Engineer, South Metro Fire Rescue
Visit SMPFF.org to learn more about this incredible organization and consider supporting it through direct donations, event sponsorships, silent auction item donations or by making SMPFF the beneficiary of a company fundraising event.
Colorado first responders can also visit the website to apply for benefits. Email info@smpff.org for additional information.
By Elean Gersack; photos courtesy of Shawn Cummings, South Metro Professional Firefighters Foundation