OU grad is dedicated to women's health
May 28, 2023
/
/
Comments Off

on OU grad is dedicated to women's health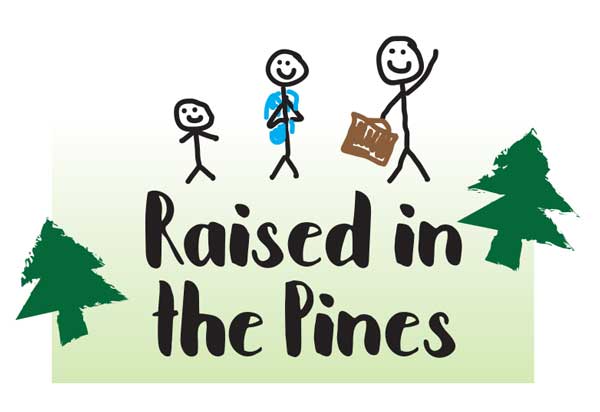 Kylie Hutchison moved to Castle Pines when she was 12 years old. She attended Rocky Heights Middle School and graduated from Rock Canyon High School (RCHS) in 2019. On May 12th, she graduated from the University of Oklahoma (OU) with a degree in microbiology and minors in chemistry and medical humanities.
While at RCHS, Hutchison played volleyball and captained the team during freshman, sophomore and junior years. Her favorite class was biotechnology and its independent-study component. "That class really ignited my interest in science and research as a whole so I'm very grateful to both Ms. Petri and Ms. Fordham!" exclaimed Hutchison.
During those formative years, she developed an interest in women's health based on her own challenges with her menstrual cycle and the lack of solutions she found to be available. "The only 'solution' given to many is birth control, and for some women, that can exacerbate their issues," she offered. This interest has turned to passion.
Once in college, Hutchison created the nonprofit, OU Women's Health Advocacy, to support underprivileged and underserved women and to work to eliminate menstrual inequity. Her eyes opened even more to the significant gaps in women's reproductive health research. The organization has raised more than $20,000 and donated more than 75,000 feminine hygiene products in Oklahoma, including to the OU campus, tribes, public schools, and homeless and incarcerated populations.
She also leads the national nonprofit organization PERIOD for Oklahoma and Colorado working in the policy realm for menstrual equity. "Being at OU has allowed me to pursue many of my goals, and I am so excited and thankful for the opportunity to continue my work in the areas of women's health research, education and advocacy," she shared.
Hutchison has certainly put her mark on the school and the surrounding community. Her academic accolades are abundant, her interest and dedication to research is inspiring, her work ethic shines, and her commitment to fundraising provides hope.
Hutchison was recently named the 2023 Carl Albert Award recipient. This most prestigious honor given to an outstanding senior student by the OU Dodge Family College of Arts and Sciences, is based on academic performance, moral force of character and promise of future service to the state and nation.
"I am so honored to have been selected as the 2023 Carl Albert Award recipient. I would not be who I am or where I am today without my family, friends and professors – all of whom continuously encouraged me to pursue the work I'm passionate about," shared Hutchison.
Additionally, Hutchison volunteers at the Norman Regional Hospital in post-anesthesia care, works night shifts as a nurse technician at OU's Health University of Oklahoma Medical Center, and conducts research at OU Health Stephenson Cancer Center. When not immersed in school and work, she plays volleyball with friends, exercises and has learned about nutrition and cooking.
Hutchison's road ahead is full of purpose and meaning. She is exploring graduate programs focusing on anaerobic gut microbiology as well as a program that offers a lab for reproductive endocrinology so she can combine the two for her thesis. Longterm, she wants to utilize technology and research to create new products and services to aid in women's healthcare. Her light is destined to shine brightly.
By Elean Gersack; photos courtesy of Kylie Hutchison