Inspired by Nature; Grounded in Goodness
July 1, 2022
/
/
Comments Off

on Inspired by Nature; Grounded in Goodness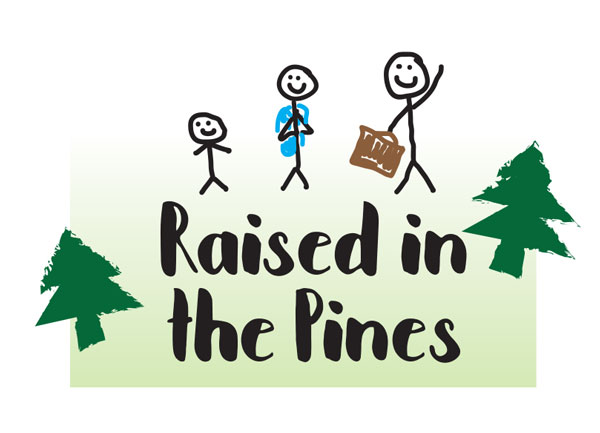 It's the seemingly little things – birds, bees, trees, trails and sunsets – that give special meaning to Sophia Wagner today. Raised in Castle Pines, Sophia attended DCS Montessori in preschool and kindergarten, American Academy in first through eighth grades, and graduated from Kent Denver School (Kent) in 2020. She recalls a special teacher at DCS Montessori, Pam Alexander, who instilled the importance of peace, kindness and community. "In a lot of ways, I ended up where I am because of her," said Sophia.
While at Kent, Sophia was graced with the ability to be curious for the sake of being curious – not just for a grade – as well as the ability to explore far and wide and tackle upwards of seven independent studies. She started a beekeeping club while there, something she continues to love and do today. She also worked at the Denver Museum of Nature & Science and volunteered at the Audubon [Society] Camps at Chatfield.
Sophia is now thriving as a rising junior at Haverford College in Pennsylvania, a small school 30 minutes from Philadelphia, where students follow an honor code, where collaboration is key and where grades are not the topic of conversation. She is double majoring in biology and environmental studies and is a member of the Committee for Environmental Responsibility.
Last summer, Sophia spent three months in Colorado with Mile High Youth Corps as a Generation Wild Crew Corpsmember. "Every day was different," recalled Sophia. She spent Mondays at the Boys & Girls Club, Tuesdays at Bluff Lake, Wednesdays at The Urban Farm, Thursdays at Rocky Mountain Arsenal National Wildlife Refuge, and Fridays at Barr Lake State Park. There was a mix of land management, fieldwork, and education – including one of her favorites – trail maintenance, which strives to improve accessibility for all. "I was able to learn a lot about what I do and do not want to do in my future careers," she said.
This summer, Sophia left her two new beehives at Haverford (she is head of her school's Haverbee Club) and is spending her time at Bald Head Island Conservancy in North Carolina as a coastal and environmental science intern. She is assisting with water monitoring, bird surveys, and deer population counts just to name a few.
Sophia's future is incredibly bright. She aspires to pursue graduate school and perhaps gain her doctorate in marine ecology, focusing on environmental preservation and conservation while being a force for good regarding environmental action. Through education, stewardship and community building, she wants to share her knowledge and inspire younger generations.
Sophia credits her mom, Sally, for always imparting love and kinship to the outdoors and the importance of learning – like making a mess of a recipe and trying again or grabbing the bird identification book to learn more about an outdoor visitor.
"As a younger person, I would take for granted the beauty of the birds at the bird feeder, or spotting deer, or living next to all of these beautiful trails to walk, or going to Castlewood Canyon to take a dip," she said. Growing up in Castle Pines has impacted who she is as a person, her beliefs and her identity. "It's hard to even separate myself from Castle Pines," smiled Sophia.
By Elean Gersack; photos courtesy of Sophia Wagner