Ladies 9 in the Pines raises six figures for breast cancer center
October 1, 2022
/
/
Comments Off

on Ladies 9 in the Pines raises six figures for breast cancer center
The Ladies 9 in the Pines annual golf tournament held at The Country Club at Castle Pines scored its biggest win to date by raising more than $120,000 for the breast cancer center at Castle Rock Adventist Hospital (CRAH).  The 9-hole tournament event featured live and silent auctions, outstanding luncheon fare including delectable desserts and a picture perfect, blue-sky day to benefit a cause so important to the future of the community.  And, of course, the color pink was everywhere.  
Ladies 9 in the Pines has a 25-year history of raising money for numerous breast cancer organizations, but in the last few years it has committed to keep the donations close to home.  Since 2020, the group has partnered with CRAH and has been able to increase the donations each year.  The first year's fundraising went to providing mammograms for those who don't have insurance.  Last year's monies were allocated to the purchase of a stereotactic breast biopsy machine.
"We are tremendously grateful for the Ladies 9 in the Pines – a group of dynamic and supportive women who care about the health of our community by providing access to early and accurate detection," stated Harmony Furlong, chief development officer for CRAH.  "Louise Melbye, chair of the group, and her committee are fundraising dynamos, and we are grateful they care about their community hospital and the women we serve."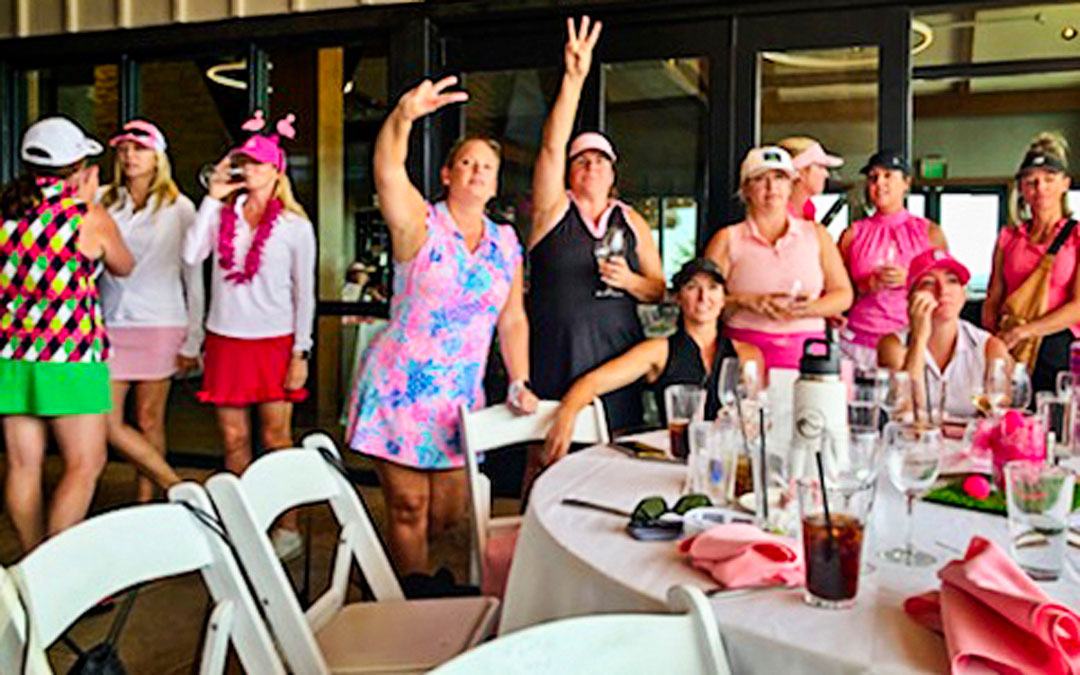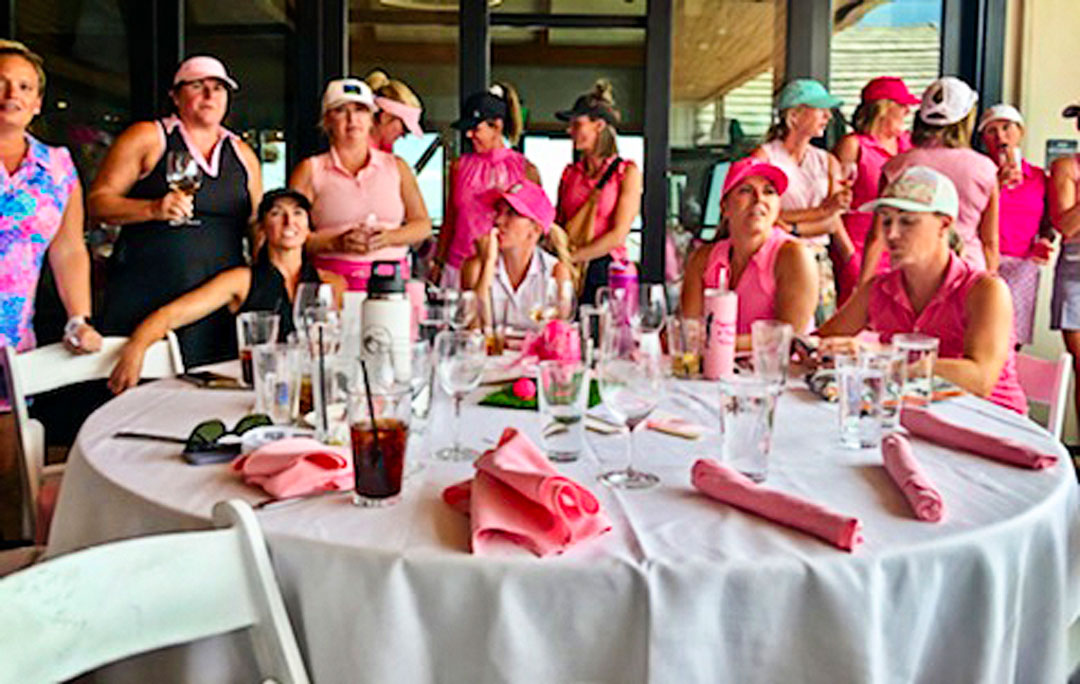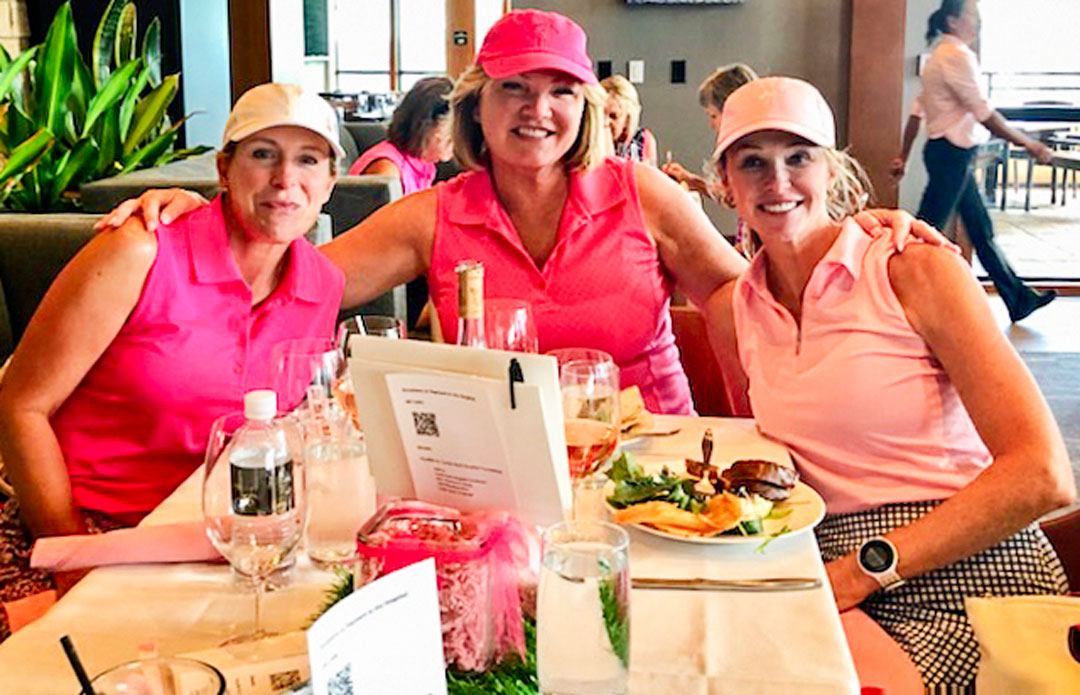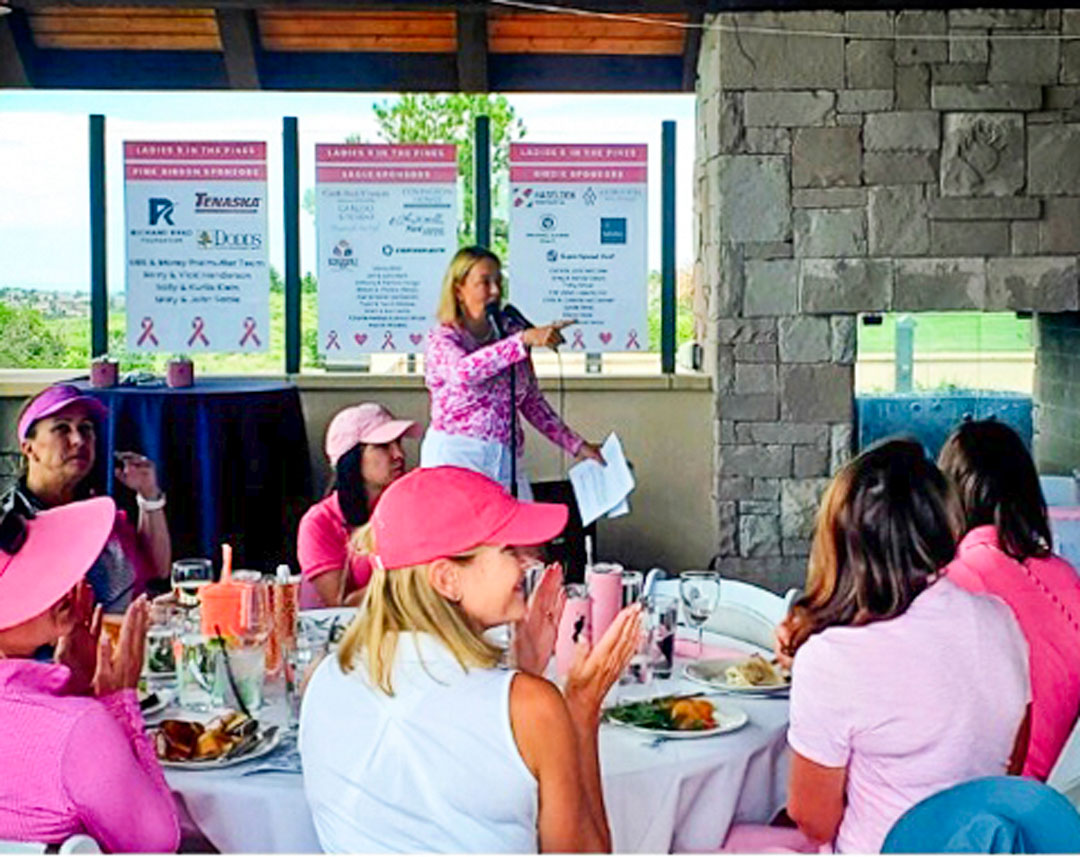 And the momentum for fundraising continued.  On September 30, the men got involved by playing in the Ghost Tree golf tournament at the Country Club at Castle Pines.  Participants donated money to shave the head of the new club president, Frank Segrave!  The funds raised will be added to what the ladies raised for CRAH.  This year, all donations will go to the purchase of a digital ultrasound machine.
And it's not just lip service.  After listening to last year's message about saving lives and proactively reminding women to diligently keep up with yearly mammograms, player and guest speaker Cheryl Porter decided to be more aggressive in her own self-care.  She discovered that a lump on her breast was cancer, and immediately began treatment.  The need for a breast cancer screening and treatment center in the community is obvious, as is evidenced by Porter's 2,500 miles clocked to date to receive her treatments.
"Early detection saves lives," concluded Furlong.  "Therefore, these women are saving lives."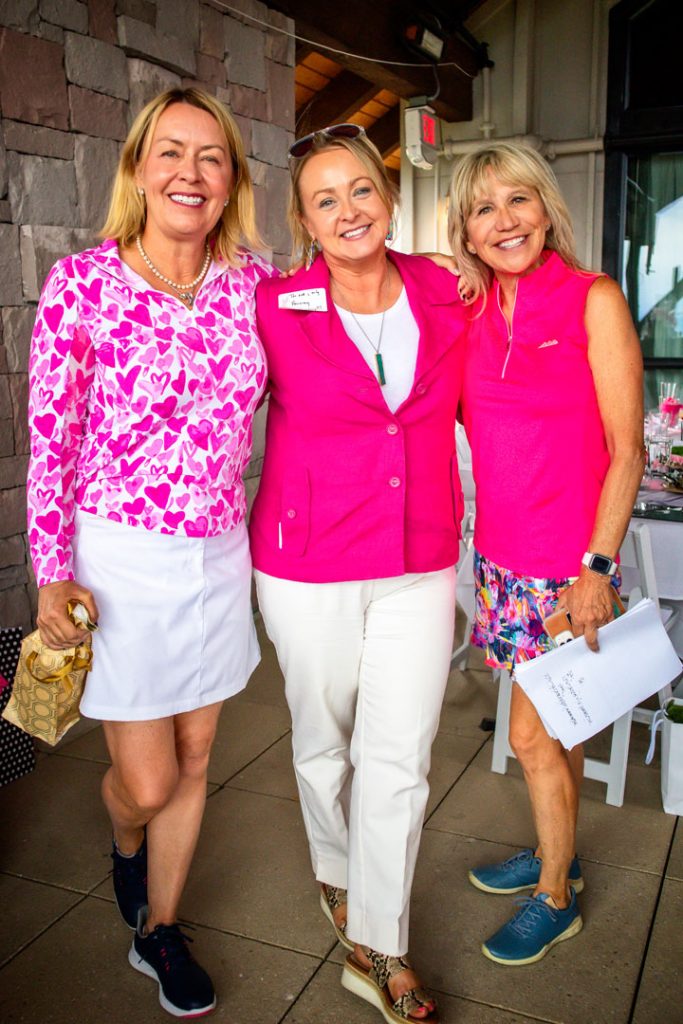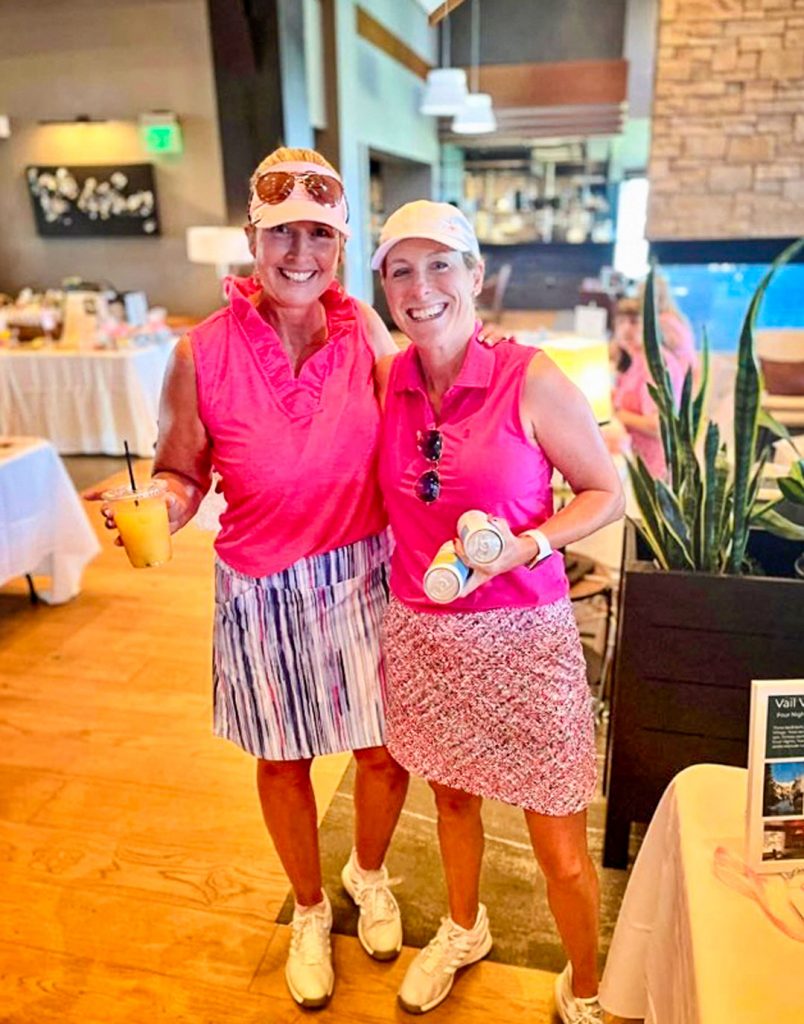 By Nancy Koontz; group photo courtesy of Lara Mark Photography; courtesy photos