Lagae park ground breaking ceremony
August 1, 2009
/
/
Comments Off

on Lagae park ground breaking ceremony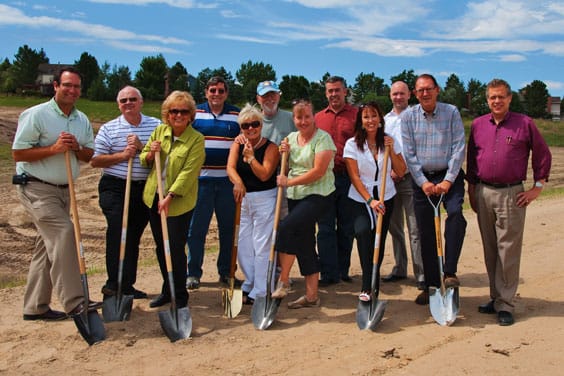 The bulldozers and the dust kicking up at Lagae Ranch are a result of Castle Pines North residents' Master Association dues hard at work. After eight years of contributing to a parks fund, residents are witnessing a new park underway in Castle Pines North.
The City of Castle Pines North held a ground breaking ceremony on August 14 to begin the grading and construction of a park at Lagae Ranch.
Members of the Castle Pines Parks Authority, the Castle Pines North Metro District, the City of Castle Pines North, the Castle Pines North Master Association, and community members gathered on the giant mound of dirt that will soon become a new 40-acre park.
Watch for details on the park in the upcoming Oct/Nov issue of The Castle Pines Connection.