New manager for the Castle Pines Metropolitan District
February 1, 2016
/
/
Comments Off

on New manager for the Castle Pines Metropolitan District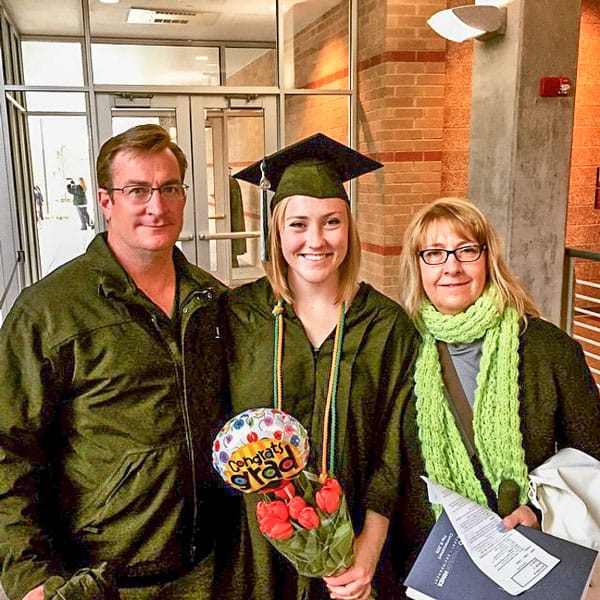 Jeff Coufal was recently appointed the district manager for the Castle Pines Metropolitan District, which services Castle Pines Village. Coufal is pictured here with his wife Jana at their daughter Paige's graduation from Colorado School of Mines.


By Amy Shanahan; photo courtesy of Jeff Coufal
The Castle Pines Metropolitan District (CPMD) Board of Directors was pleased to welcome Jeff Coufal as new district manager this past December. The CPMD, which services the community of Castle Pines Village, is responsible for providing water, wastewater treatment, street improvements and maintenance, and storm drainage services to the neighborhood.
Coufal has worked for the CPMD for the past 19 years, most recently as the superintendent and interim district manager. The Board conducted a nationwide search and felt strongly that Coufal was the definitive choice for the position.
Coufal is thrilled to take on this role in a community that he thinks so highly of. "I recognized early in my employment that Castle Pines was a special place," remarked Coufal. The people, community, and natural beauty solidified why Castle Pines was the gem of Douglas County. Providing services for both Castle Pines North Metropolitan District and Castle Pines Village supported my early opinion that great people make great communities. The sense of family and community has provided the most satisfying memories."
Coufal is a proud third generation Coloradan who grew up in Littleton and now lives in Highlands Ranch with his wife Jana. His oldest daughter lives in Breckenridge with her husband and son, and his younger daughter recently graduated from Colorado School of Mines.
Coufal is looking forward to partnering closely with both the Castle Pines North Metro District and the Castle Rock Metro District. Coufal explained, "We are currently developing a framework to provide a path forward for the next 30 years. I am excited to meet challenges in partnership with our neighboring districts. The long term success of our communities will require partnerships to collectively provide solutions for the water resources each entity is confronted with."
To learn more about the CPMD, visit their website at www.castlepinesmetro.com.