Perry Park: The essence of Douglas County part II
June 1, 2020
/
/
Comments Off

on Perry Park: The essence of Douglas County part II
Unfinished symphony
By Joe Gschwendtner; courtesy photo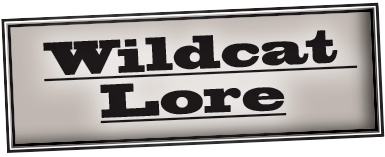 Hotel Nanichant was completed in 1889 to accommodate visitors to the planned Village of Lake Wauconda, its Native American name meaning echo. In 1891, Bela Hughes' son-in-law, Charles Roberts, built his own home there calling it the Manor House. It is still in use today as the Perry Park Country Club clubhouse. Bringing a railroad spur proved costly and unworkable. Thus, Village of Lake Wauconda and a later development scheme would both fail due to an isolated location and the steep costs of infrastructure. Meanwhile, a series of well-intentioned owners would take turns at shaping it their way.
By 1900, cattle baron and president of Red Stone Town, Land and Mining, Colonel W.E. Hughes (unrelated to Bela), obtained a majority ownership position, easing the Roberts family out. Until his death in 1912, Hughes used the land as a working ranch, raising shorthorn cattle.
Next up was George Lehner, a rough and tumble, one-eyed inventor of mining industry machines. He lost his eye when he fired a bullet into a dynamite stick. To buy Perry Park, he sold his patents to the Ingersoll Rand Company. Hotel Nanichant, renamed Clifton Inn by Hughes, was used as his entertainment venue. Lehner's intent was to make the ranch successful by raising hogs rather than cattle. Cholera killed his stock in 1914, after which he switched to dairying. When profitability still eluded him, he sold the ranch.
Then came a wealthy Princeton-educated son of a Chicago steel magnate, Robert Lamont Jr. A World War I volunteer ambulance driver, he had lost a hand to German artillery. Lamont was deeply interested in the land, ranching and preserving the environment. Despite his handicap, he was active in all operations, becoming a nationally famous Hereford cattle breeder. His wife, Francis, was a sculptress and amateur actress.
Again, the ranch was not self-sustaining and Lamont sold it in 1937 to 41-year-old Yale graduate, Walter Paepcke, president of the Container Corporation of America. Fond of the ranch and environs, Paepcke used it initially as a summer escape. He hosted many hoedowns for local residents and Larkspur neighbors and then started a guest ranch business, building a new tourist accommodation. It still stands today, south of Lake Wauconda. Paepcke's wealth became epic when he speculated successfully on Aspen real estate. In 1951, he sold Perry Park to Boyd Cousins from Kansas City. Cousins wanted to preserve the natural beauty of the property by closing it to the public and made what was Paepcke's guesthouse into his private residence. He lived there until 1967.
Perry Park's second developer was Lee Stubblefield, a retired US Air Force pilot. His Colorado Western Development Company had its own Village of Lake Wauconda vision, "sophisticated, country club living" among the pines and rock formations – golf course included. That is, until the money ran out. Litigation, a hostile suitor and unfunded costs of infrastructural liabilities remained. In the end, the Perry Park Water and Sanitation District and Metropolitan District would pick up those responsibilities; their operations funded by increased property taxes.
The saga of Perry Park and its development was a symphony of many movements. Though previous owners sought to orchestrate their version of a grand finale, all failed. Judging by those who live there today, the sparsely populated, close knit community is just about right.