Recovery, rehabilitation, and long-term senior options
December 1, 2010
/
/
Comments Off

on Recovery, rehabilitation, and long-term senior options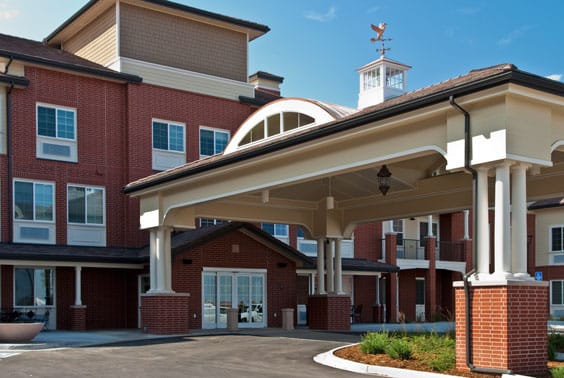 Lincoln Meadows is a continuing care retirement community located at Lincoln Avenue and I-25. Photo courtesy of Spectrum Retirement Communities Marketing & Sales Coordinator Kim Goodwin.

By Elizabeth Wood West
What happens if you or a loved one has a serious illness or injury? Usually, you are treated at a hospital until you have recovered enough to go home. However, depending on the severity of the illness or injury, you may require 24-hour medical care and/or therapy on a temporary or long-term basis. What if your age or declining health increasingly made living independently difficult or unsafe? Today, there are several options available for the changing circumstances of our lives.
Nursing homes
Facilities that provide high level 24-hour medical care are commonly referred to as nursing homes, also called skilled nursing, long-term care, and nursing care facilities. These facilities provide long-term care for chronically ill patients, including those with mental illness. Many offer short-term or extended rehabilitative care and have special units for Alzheimer's and/or dementia patients.
An ombudsman is assigned to every nursing home; they regularly visit the facility and assist residents with any problems regarding quality of care, residents' rights, or transfer and discharge.
Nursing homes are licensed and regulated by the State of Colorado's Department of Health. The State's Health Facilities and Emergency Medical Services Division (EMSD) enforces state and federal regulations through unannounced annual surveys and complaint investigations. Most nursing homes are also certified to provide services to Medicare and Medicaid beneficiaries and are required to meet federal Center for Medicare/Medicaid Services (CMS) regulations.
In-home medical care
An alternative to a nursing home is an in-home medical care agency. In-home medical care agencies are also licensed and regulated by the EMSD, which monitors and evaluates the quality of their services. These agencies can provide a wide range of services to people who are recovering from an illness or injury, disabled, and/or chronically ill. Licensed and/or certified medical professionals provide typical nursing services, as well as physical, speech, and occupational therapies. They may also provide non-medical assistance with bathing, dressing, and eating. Services can be on a temporary, part-time, or 24-hour basis.
In-home personal care
Personal care agencies provide non-medical daily living services that can enable people to live independently in their own homes. The services can include assistance with bathing, dressing, meal preparation, and light housekeeping as well as shopping, transportation to and from appointments, and companionship. Services can be on a temporary, part-time, or 24-hour basis. The Colorado Department of Health licenses and regulates these agencies.
Residential Care Homes
Residential care homes (RCH) are large homes with private resident rooms and community dining and living areas. They offer 24-hour assistance with daily living needs, including medical, meals, housekeeping, recreational and social activities, and transportation. The Colorado Department of Health licenses and regulates RCHs.
Continuing care retirement communities
Some people 55 and older are choosing to move into continuing care retirement communities (CCRC), an all-inclusive concept that offers transitional lifestyle choices to accommodate changes in circumstances and health. Even though CCRCs originated in the late 1980s, they came to Colorado only about five years ago. CCRCs vary in size, services, and financial plans. They typically offer independent living, assisted living, skilled care/long-term care, Alzheimer's care, and hospice care.
Independent living includes conveniences like dining, maintenance, emergency response, recreational and social activities. Assisted living offers 24-hour assistance with daily personal activities like meals, light housekeeping, bathing, dressing, medication management, transportation, and social activities. Skilled and long-term care is more intensive support for in-patient recovery, rehabilitation, and physical and occupational therapy. Alzheimer's care provides 24-hour assisted living services in a secured environment, and hospice is end of life care. Lincoln Meadows and Vi at Highlands Ranch are CCRC newcomers to Douglas County. These elegant communities offer resort-quality accommodations and services.
When and how to make the best choice
Choosing care for temporary or short-term illnesses or injuries won't require the same amount of research and thought as long-term or age-related illnesses and injuries. Some people wait too long or until there is a crisis before recognizing their need for care. Others may be concerned about losing their independence by using these services or facilities. However, these services and/or facilities may actually provide a significant measure of independence and a marked improvement in quality of life.
Hospitals and medical staff can provide lists of facilities and agencies in your area. The Seniors Blue Book is a comprehensive directory of hundreds of facilities, agencies, and other resources (www.seniorsbluebook.com). However, references from your own physician, friends, and personal interviews/visits will be invaluable in making the right decision.
For further information, please visit the Colorado Department of Public Health and Environment at www.cdphe.state.co.us/.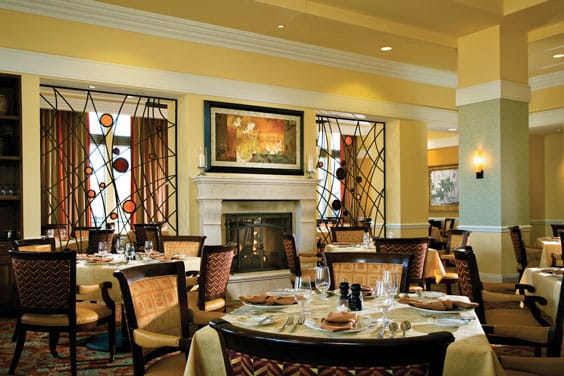 Vi at Highlands Ranch is a continuing care retirement community in Highlands Ranch. Photo courtesy of Vi's Sales Director Angela Green.