School swab drive for Lukas is biggest yet
June 1, 2015
/
/
Comments Off

on School swab drive for Lukas is biggest yet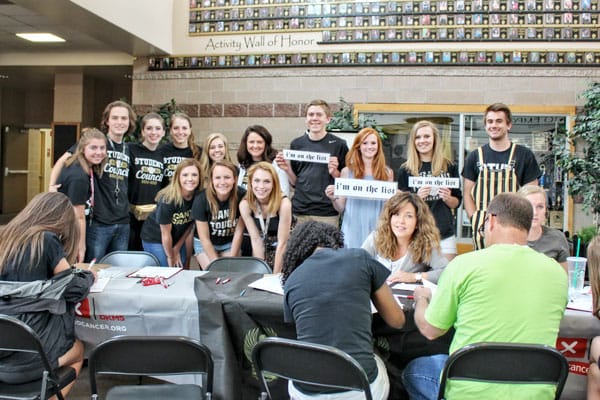 Friends and student council surround the registration table during the swab drive for Lukas Larsson at RCHS.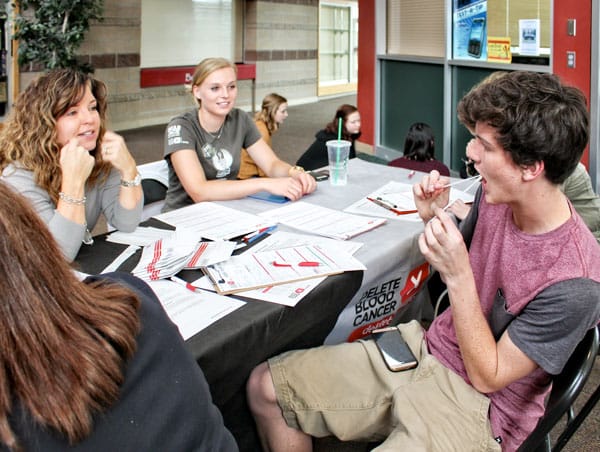 Event organizer Robert Falk got a little direction from his mom Beth while he took his mouth swab.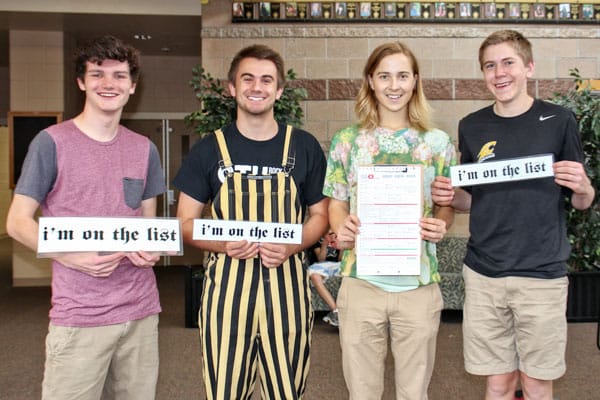 Lukas (third from left) with friends, Robert Falk, Kimball Eggett, and Will Steffe.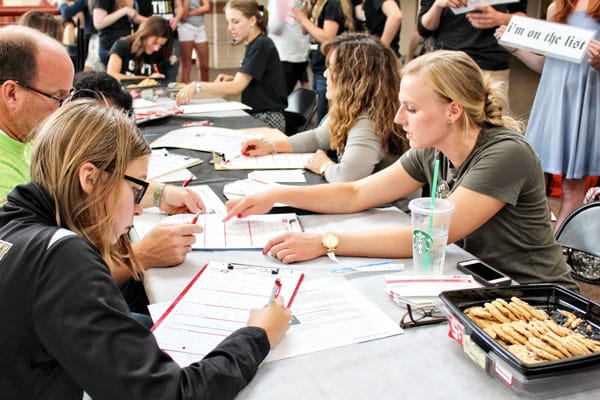 It is time to get on the list. Registrants learn more and get ready to take a simple mouth swab.
Article and photos by Elean Gersack
Lukas Larsson, a Castle Pines teen in search of a bone marrow match, was overwhelmed with support yet again on Friday, May 15. His longtime friend and fellow high school senior, Robert Falk, organized a swab drive at Rock Canyon High School with support from many friends, families and the school's student council. "Everyone here adores Lukas," shared Falk. With graduation just a few days away, more than 200 high school seniors and staff members took cheek swabs to get tested in hopes of being a match for Lukas. "It's the best drive we have ever had. So much love for Lukas!!" said Lukas' mom Dena.
Larsson fell out of remission six weeks ago and continues to need a bone marrow match. It is very easy to get tested and it is easier than ever to donate if you are found to be a match. The majority of donors are able to donate blood stem cells from the arm in an outpatient procedure.
Those between the ages of 18 and 55 years old can visit www.lovehopestrength.org and www.deletebloodcancer.org to learn more and get tested. Lukas needs a match … it could be you.
Read Lukas' full story at http://www.castlepinesconnection.com/news-2013/Lukas.