Turkey: A feast for any season (part one)
May 1, 2019
/
/
Comments Off

on Turkey: A feast for any season (part one)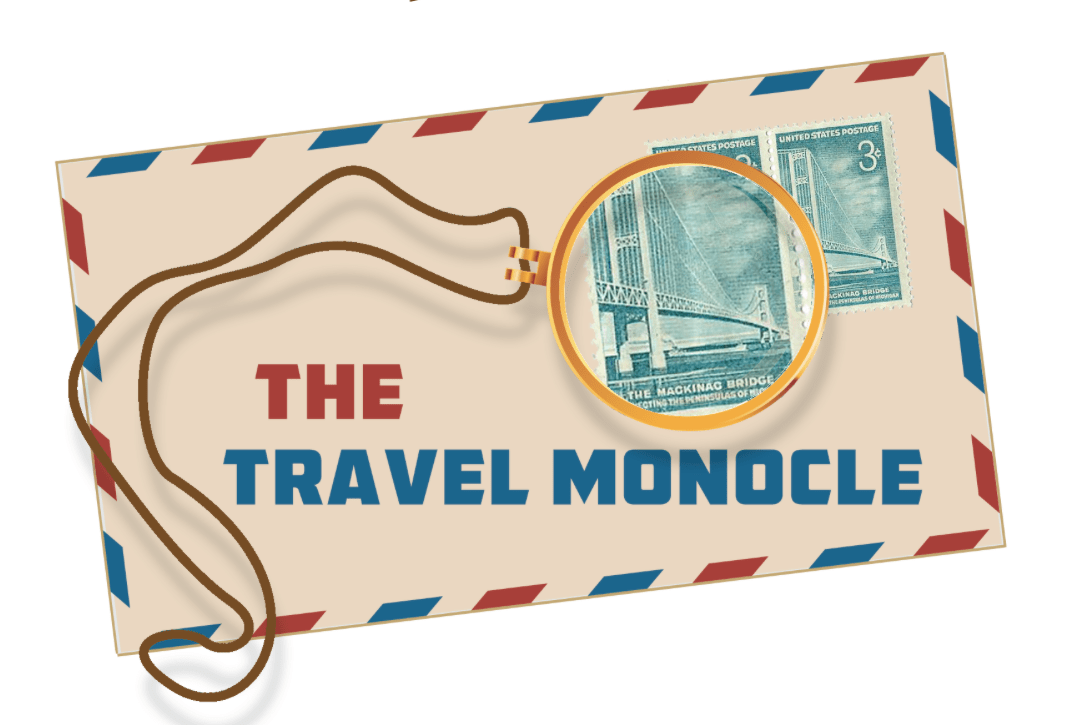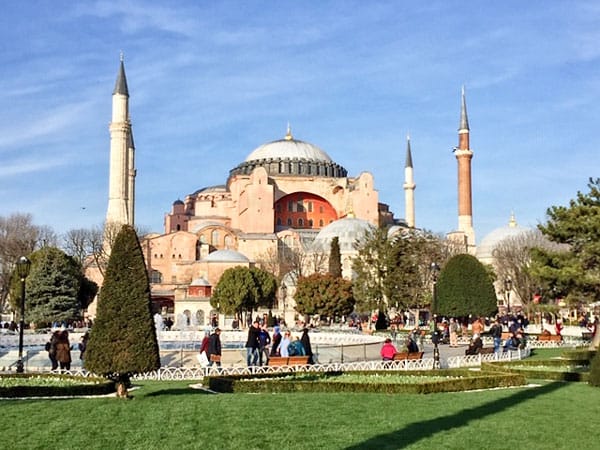 Hagia Sophia. Mosque built by Emperor Justinian designed to impress. It will, guaranteed.
Article and photos by Joe Gschwendtner
My rapture with Turkey began in 1987 while visiting Istanbul on my way around the world. Numerous visits would follow. In 2018, it was time again to swill that city's "wine." The political actors had changed, but little else that might impact a traveler adversely.
Turkey is a Muslim country known once as Asia Minor. To her credit and President Mustafa Kemal Ataturk's 100 years ago, she approaches the modernity of some European countries. But for Malaysia and oil sheikdoms, she has the highest GDP per capita of all Arab nations. (When Mustafa Kemal Ataturk's secular reforms were resisted in the 1920s, he hung key opposition leaders from the lampposts to make his point). Brutality notwithstanding, Ataturk's leadership catapulted Turkey from the old Sharia law-based Ottoman Empire into the 20th century. Today, the International Monetary Fund and the Central Intelligence Agency credit Turkey with the world's 13th largest economy.
Istanbul is Turkey's beating heart; 10 million people live there. Known earlier as Byzantium, the eastern Roman Empire capital and later, Constantinople, Istanbul is bisected by the Straits of Bosporus, geographically straddling Europe and Asia. To Istanbul's south is the Sea of Marmara; to the north, the Black Sea.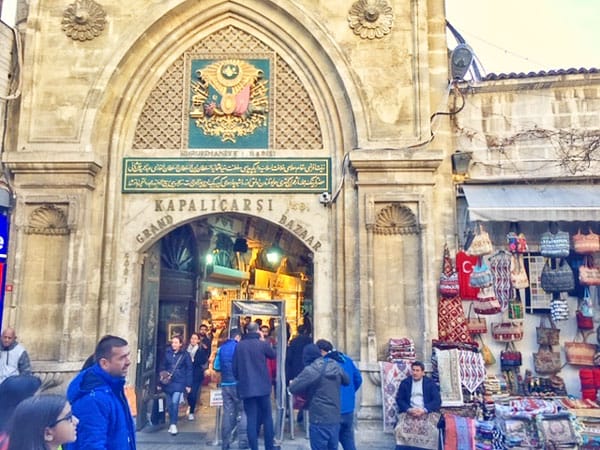 Kapali Carsi. A covered bazaar with no equal.
Istanbul is in a league with Rome and Athens in the cradle of civilization. It is a city of antiquities, enjoyed best at street level. Wandering eyes wide open, almost aimlessly, among scurrying crowds is great sport.
Go to the Egyptian market, a Binney & Smith bonanza of foods and spices piled to the tops of burlap bags. The Kapali Carsi (covered bazaar) is world famous, buzzing with humanity. Strolling the alleys and warrens crammed with merchandise is a treat, rife with opportunities to haggle. Take a scenic boat ride up the Bosporus Strait to the Black Sea. (It's really blue…)
Food is distinctly Mediterranean. Meze (appetizers) generally include olives, feta cheese, hummus, tomatoes and such. Kebabs, lamb, chicken, and bean dishes, pastas, meat pies, eggplant and meatballs are all part of hearty Turkish fare. Regional beers are featured and there's ubiquitous Raki, the national licorice-tasting liquor. One mixes it with water; when the two combine, the drink goes cloudy like a chemical experiment. Turkish lokum candy is world famous: soft "Chuckles" coated with confectioner's sugar. Your sweet tooth will go ballistic! Turkish tea is remarkably good and culturally ingrained. Taken any time, it is served in tulip-shaped glasses.
Of the many mosques in the city, two are must-sees: Emperor Justinian's Hagia Sophia and the Blue Mosque. Both are structural marvels with astonishing internal tile work. Hagia Sophia was built in 537 AD and once deemed the largest enclosed space in the world. Nearby is the Hippodrome, site of Roman chariot races and cultural focus of the Byzantine Empire. The massive Topkapi Palace (UNESCO World Heritage Site) is unique. A monster fortress dominating the city, it was home to Ottoman Empire sultans for centuries. Walk the grounds and view the museums, treasury and harem rooms. And there is so much more.
Next month part two will take you east to Cappadocia, the Cleopatra Coast and Whirling Dervish country.