Home rule: the work is done; the vote is set
April 1, 2019
/
/
Comments Off

on Home rule: the work is done; the vote is set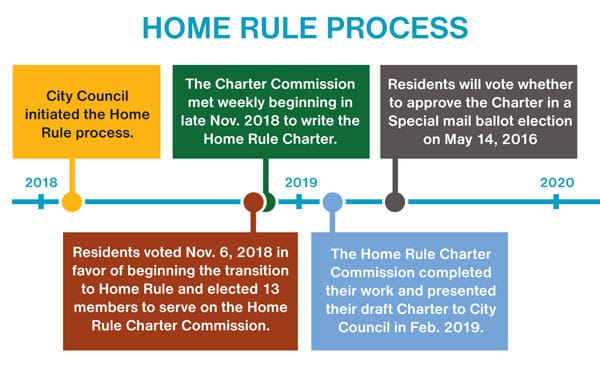 Information and graphic provided by The City of Castle Pines
In early 2018, the City of Castle Pines City Council initiated the process to explore the transformation of the city government from a "sanctuary city" designation to that of a "home rule" form of government. The purpose was to introduce a governance structure that would dissolve the current dependence on the state legislature and improve the ability of Castle Pines to address local issues at a local level.
Since that time, the citizens of the City voted to create a Home Rule Charter Commission and City Council appointed the 13-member Commission. The Commission wrote the Charter and presented its final draft to City Council. Last month, City Council officially set the ballot language for residents to vote on the new Home Rule Charter and called for a special mail ballot election to be held on May 14.
The Home Rule Charter is available online at engage.castlepinesco.gov/home-rule. There, you will also find a list of FAQs about home rule and the meeting minutes and agendas of the Home Rule Charter Commission and the formal actions by City Council pertaining to home rule.