Upstate New York: Picturesque towns and the Mid-Hudson
November 1, 2021
/
/
Comments Off

on Upstate New York: Picturesque towns and the Mid-Hudson
Article and photos by Joe Gschwendtner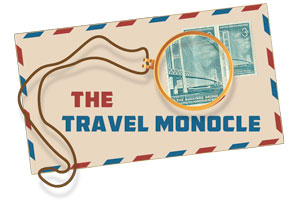 My wife and I just returned from a fall colors trip out east. We went, expecting to see the Catskills and Finger Lakes of New York floundering economically, as much heavy industry along the Erie Canal has fled. What we discovered instead was a renaissance in process. Old towns, Victorian mansions, cultural attractions, colleges, and serpentine roads along mountain streams with waterfalls attract downstate folks with money and weekend needs. Covered bridges even pop up now and then.
The Finger Lakes region is exquisite, dairy and wine country speckled with new age distilleries and microbreweries. My alma mater, Cornell University's campus, sits in a preposterously beautiful region on the south end of Cayuga Lake in Ithaca. The area along the Elmira Road remains amply endowed with waterfalls, deep gorges, and jaw-dropping limestone formations.
At the north end of Cayuga Lake is Seneca Falls, home of the women's rights movement and a national park dedicated to that history, as well as the National Women's Hall of Fame tastefully housed in the former Seneca Knitting Mill. Seneca Falls was also the home of Goulds Pumps, a homegrown industrial dynamo which brought great prosperity to the town, evidenced by many large Victorian homes on display. Like Ithaca, it is also on one of the four branch canals that make up the New York State Canal System. Go further west to Syracuse and visit the Erie Canal Museum. Discover why the canal was called "Clinton's Big Ditch" and the Eighth Wonder of the World.
Closer to the Hudson is Cooperstown, home to the National Baseball Hall of Fame and Museum, a masterpiece of curation. The town could easily be another Main Street, U.S.A. set from Disneyland. Flowers, trees, parks, colonnaded buildings, and curio stores abound. If baseball passion is part of your life, you may wish to stay for days.
Glimmerglass State Park, made famous in James Fenimore Cooper's Leatherstocking Tales, was nearby. We looped over Mount Wellington on "Sleeping Lion Trail." With deep Irish greens and verdant mosses, the forest and air within it gave one a huge gulp of green energy.
East to the Hudson River, we tackled Poughkeepsie, once the center of IBM's manufacturing facilities. In reinventing itself, it offered a walkway over the Hudson, two bridges together making for a 4-mile circuit back and forth. One was a former railroad trestle 500 feet above the roiling waters, the other the Mid-Hudson auto bridge. Three first-rate schools are either in Poughkeepsie (Marist and Vassar) or further north where in Annandale-on-Hudson one finds venerable Bard College. Experiencing Bard's campus river views, gardens, and cross section of campus structure borders on the reverential.
Further south are the Vanderbilt Mansion and Franklin Delano Roosevelt's Hyde Park estate. Arrayed all along Route 9W on the east side of the river are fruit, vegetable and flower stands redolent of the best of the Hudson Valley. Cross the river to the west side and find the United States Military Academy at West Point.
For the uninitiated, New York is about the Big Apple, a unique city pulsating with a broad spectrum of human capital and energy across five boroughs. The balance of New York's population is upstate; overlooking that culture and small-town America would be a terrific opportunity missed.