Entrepreneur creates summer painting business
May 1, 2019
/
/
Comments Off

on Entrepreneur creates summer painting business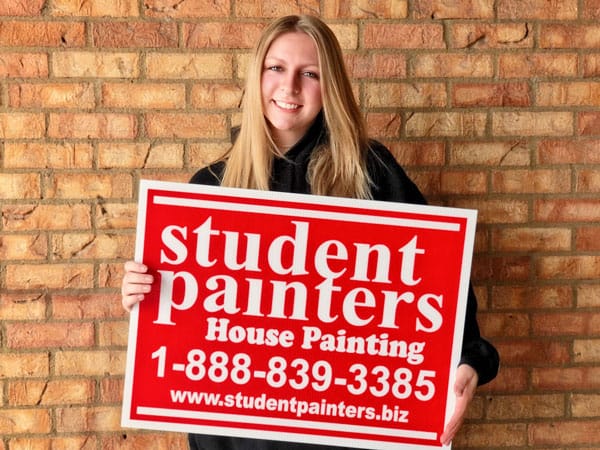 By Elise Brassell; photo courtesy of Megan Liestman
Megan Liestman of Castle Rock has a busy summer break from school ahead. She's a sophomore studying political science at the University of Colorado at Boulder who is taking her summer break to run her own business as part of a unique opportunity from Young Entrepreneurs Across America (YEAA).
YEAA is a program designed to help teach young students how to run a small business and, in the process, students gain real-world experience that makes them more attractive job candidates after graduation. YEAA mentors college students each step of the way as they start and run their own businesses in their hometowns during summer school breaks.
For Liestman, this meant she would start and run her own exterior home painting business in Castle Rock called Student Painters. Each business owner has responsibility for marketing and managing the business.
"Since I am the owner of the business technically, I actually plan on doing very little of the painting myself. I am looking to hire a team of four to five full-time painters that will do the painting over the summer," Liestman said.
The painters will be professionally trained and use high-quality products. Liestman said, "Young Entrepreneurs Across America has had a partnership with Sherwin Williams for about 35 years, so we get great discounts that allow us to have competitive pricing and still offer awesome services!"
Following her undergraduate studies, Liestman wants to attend law school, but for now, she's using her summer break to explore a new experience that will help her build her future. "Through this experience I hope to learn how to become a motivating leader. Many people can say that they've been a leader through some sort of club or extracurricular activity, but very few people my age are able to say they've run a full business, managed a team of people, and been the one actually giving those people their checks for the work they put in," Liestman said.
For more information, call 720-940-5514 or email megan.liestman@colorado.edu.