April 1, 2023
/
/
Comments Off

on Next stop… San Francisco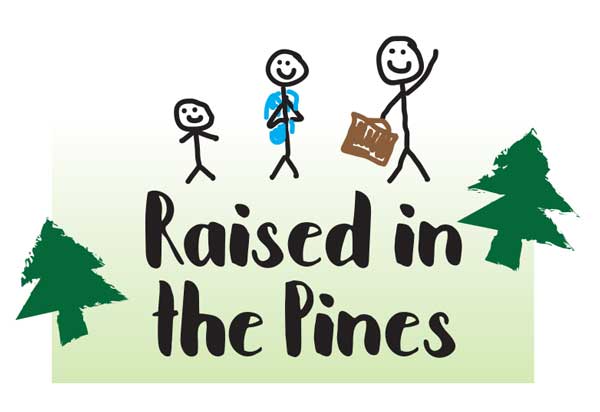 From newborn to high school graduate, Kate Phillips grew up in the Briar Ridge subdivision of Castle Pines. She attended Timber Trail Elementary School, Rocky Heights Middle School and graduated from Regis Jesuit High School.
As a child, Phillips danced, played soccer, and shared in plenty of laughter with her neighborhood friends while building forts, sledding in the snow and even trying to build a treehouse out of hardwood flooring. "I'm so thankful for the people I grew up with in Castle Pines. My neighborhood best friends are still my friends to this day," said Phillips.
Leaving her friends behind to attend Regis for high school was difficult, but Phillips quickly grew to love the all-girls education and made "extra" friends for whom she is incredibly grateful. While there, she played volleyball, participated in the journalism club and the Unified Sports program and found a passion for numbers.
After graduating from Regis in 2019, Phillips left for Fort Worth, Texas to study finance and accounting at Texas Christian University (TCU). She chose TCU because of the school's size, business school reputation, and the fit she found while networking with alumni. "It's been the best four years of my life so far," she smiled.
Phillips is a member of the TCU Transaction Investment Professional Board which has been instrumental in helping her navigate her way through school and preparing her for her professional career. Members work with alumni on interview skills, resume building, networking and more.
During her time there, Phillips has had some incredible opportunities, including studying in Rome for a semester during her junior year. One perk of studying in Europe was the proximity to so many places. She and her friends embarked on weekend getaways to Florence, Milan, Venice and Sorrento, and also to other countries, including Hungary, Switzerland, France, the Netherlands, Portugal, Spain and Belgium. "I learned a lot about myself, how to go with the flow and how to work with others during unexpected situations," she shared.
After returning from abroad, Phillips headed to New York City after receiving a job as an intern with Rockefeller Capital Management. She worked on merger and acquisition deals while living in the dorms at New York University. Although she loved the work and her time in New York, it cemented her true love of the west.
This past fall, Phillips headed back to TCU for her senior year and will graduate next month. While applying for post-graduate positions, she started dreaming of her next chapter. One of the places that was high on her location wish list was San Francisco. She has been several times and loves the access to hiking and proximity to Napa and surrounding expansive areas, which are a wonderful contrast to the busy streets of downtown.
When Phillips received an offer for a position at Truist Securities as an investment banking analyst in their San Francisco office, she was all in. She will train for a month at the company's Atlanta home-office and then she will be off and running – working with technology-based clients on financial modeling and pitch decks. "Technology is so important today; it's always changing and I'm so interested to learn how things really work," she said.
Phillips is a Colorado girl at heart. One day, she hopes to return to the sunshine and snow and work in a similar role, join a technology company or even start her own business. "I'm so grateful to my family and friends and being able to grow up here in Castle Pines. My hardworking upbringing is such a big part of who I am," she concluded.
By Elean Gersack; photos courtesy of Kate Phillips