September 1, 2018
/
/
Comments Off

on Top ways to use tomatoes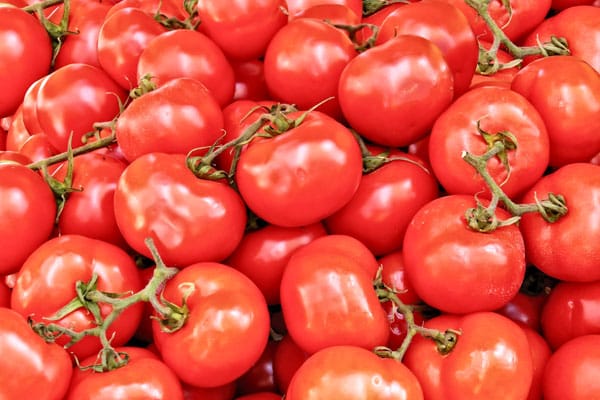 By Lisa Crockett
Harvest season is in full swing, and store shelves and farmers markets are chock-full of delicious goodies. Tomatoes, one of Mother Nature's most precious treasures, though, will wane in quality as the month goes on. If you're fortunate and end up with a haul of perfect tomatoes, consider yourself lucky and eat them as close to their natural state as possible – chopped in a salad mixed with cucumbers or basil, piled on crusty bread with generous helpings of mayo, bacon, and lettuce, or simply sprinkled with a whisper of salt to enhance their sweetness and tang. If, however, you end up with a tomato that is a little less than dazzling, don't despair. Here are some ways to salvage the end-of-the-season harvest:
Quick tomato "sauce": If you have tomatoes that are bruised or splitting slightly (but not spoiled), dice four to six large tomatoes (to yield three to four cups) and combine with 3 cloves minced garlic, 10 leaves of chopped fresh basil, and ½ cup olive oil. Let the mixture marinate at room temperature for four hours. Toss with cooked pasta and top with Parmesan cheese and salt and pepper to taste.
Roasty toasty: If you have tomatoes that are under ripe and hard, cut them in thick slices, drizzle with olive oil, and bake in a 375 degree oven until they're soft and a bit wrinkly. Serve with salt and pepper, top with cheese or mix with sautéed zucchini.
Super soup: If you have watery or seedy tomatoes, gazpacho is a perfect way to put them to good use. Chop about two pounds of tomatoes finely, then mix with a chopped red bell pepper, half of a chopped red onion, one chopped clove of garlic, one chopped English cucumber, and a quarter cup of olive oil. Refrigerate for at least a half an hour or up to 24 hours. Add salt and pepper to taste, and garnish with fresh parsley if desired. Serve cold with crusty bread.
Great on the grater: If you end up with tomatoes that are too hard to do much with, grate them on a box grater and then use to make your favorite sauce or tomato soup. Or, use the grated mixture to make a fresh salad dressing by combining it with sherry vinegar, minced chives, olive oil, salt and pepper.
In a jam: If your tomatoes are less than perfect in any way, chop two pounds worth and then stir together with a cup of sugar, two tablespoons of lemon juice, a tablespoon of paprika, a teaspoon of ground turmeric, and a half teaspoon each of coriander, cumin, and salt. Bring the mixture to a boil, then simmer for about 90 minutes, stirring frequently to prevent burning. Store in the fridge in an airtight container. Serve as a condiment for grilled or roasted meat, chicken or fish.
Through the mill: If your tomatoes are tasty but not pretty, halve and simmer two pounds in a saucepan over medium heat for 10 minutes, then push them through a food mill (using the disk with the largest holes). Return the resulting pulp to the saucepan and add five tablespoons of butter and one yellow onion cut in half. Simmer for about 45 minutes, stirring and mashing frequently. Remove the onion, stir, and add salt to taste. Use for pasta or pizza topping.