Being the Best Deceased You Can Be
July 1, 2022
/
/
Comments Off

on Being the Best Deceased You Can Be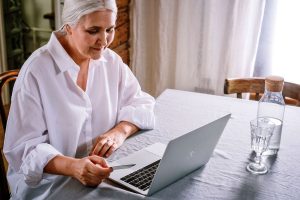 I've done a lot of living and don't want the party to end. But it will. When it does, what do my loved ones do with the residue?
Let's start with the will. Better have one, or the courts will decide what to do with your stuff. A trust arrangement is also a step up, your own bucket of assets managed by someone you name in a fashion you have articulated.
But what of the rest? Declutter now. If you don't need it, out with it. Furniture, books, clothing and even Grandma's lace pillow. Do your heirs a favor. What is dear to you should be so described that when the time comes, your loved ones will know your sentiments and act accordingly. No one may care but at least you will feel better while alive. And they will be spared the untimely stress of making decisions that were rightly yours.
How about family history and then your own? What is in your head will turn to dust, thus it is essential that you capture important elements and journeys in your life. Notes must be in some readable, recordable form, paper or digital. If not now, when? How about those special moments really important to you? Memorialize them now, not when time is constricted, priorities are no longer yours, or you are on your deathbed with quivering hand. Also, you have the time now and know better than they what is valuable, intrinsically and extrinsically. Which market values are waning and waxing. I sold my pristine comic book collection much too early. We held onto Mom's Hummel Figures far too long; they now have a mere nominal value. The same with the stamp collection.
What has accumulated in your heart's closet after so many years? Do you need to write several personal letters, or just one to a family audience. After the funeral service and burial is over, there is no more that can be said or done. Back-talking from the grave is not allowed.
There are also several other letters to think about. Your spouse. I rewrite this one often, as life without her would have rendered it unlivable, absent real meaning. Then your children, either individually or collectively. Then perhaps also the grandchildren. What do you wish them to remember about you, or what did they never know?
My guess is that most of us in the later chapters of our lives are reasonably well-prepared in these matters. Yet I believe there are likely a few holes in most battle plans.
Our life is but a scintilla of eternity, if that. How do we wish to be remembered? Take a weekend sometime… soon. With pen and pad of paper, write down (or dictate into your electronic device of choice) what is important to you and what shaped your soul. My, how I wish I knew more about my immigrant ancestors – their hopes, dreams, values and motivations. It's not too late for you to do your family an extraordinary favor. Leave them a nicely distilled estate, short on problems, long on history and a legacy in its own right complete with narrative chronicling your moment in time.
By Joe Gschwendtner; courtesy photo