Can festivities and fitness coexist during the holidays?
December 1, 2018
/
/
Comments Off

on Can festivities and fitness coexist during the holidays?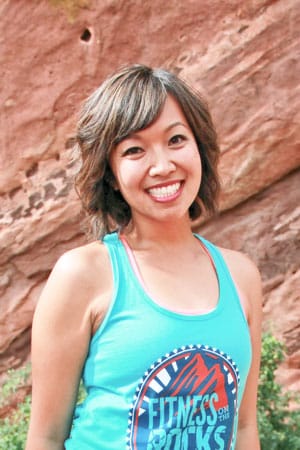 Castle Rock resident and Zumba instructor Van Oberly knows the importance of creating fun celebrations in the classes she teaches.
Article and photos by Barbara Neff
Rumor has it that the average American gains ten pounds between Thanksgiving and New Year's Day. Can this be true? According to multiple online sources, including nutrition magazine Real Simple and The New York Times the answer is yes.
Why do we get heavier during the holiday season? The obvious answers are eating too much and choosing the wrong foods. However, falling away from our regular routines is also a major contributor.
During the distractions of the season, beginning with family gatherings in November and stretching through December's parties and events, it is all too easy to stop going to the gym. We tend to skip workouts during the holiday season, even though our Colorado weather does allow for outdoor activities virtually year-round. Without renewed focus and commitment, sticking to an exercise program can be seemingly impossible.
To help avoid falling away from regular exercise during the holiday frenzy, several forms of support are available. As with any exercise routine, the buddy system is highly effective. Seeking a fellow fitness enthusiast at the start of the holiday season and planning mutual support is helpful.
Gyms and other fitness-oriented businesses also recognize the loss of participants during the holiday season, and frequently offer special incentives or celebrations to keep people moving.
Local Zumba instructor, Van Oberly, a resident of Douglas County for four years, creates all sorts of special celebrations for her Zumba students to keep them looking forward to the next class.
When asked about the importance of keeping fitness commitments during holiday festivities, Oberly replied, "For me it's about accountability. Let's remember that we spend time at the dinner table celebrating these holidays with people we love, but we also establish relationships with our fit family who rely on seeing us on a regular basis. Sticking to our fitness routines is as much for them as it is for us."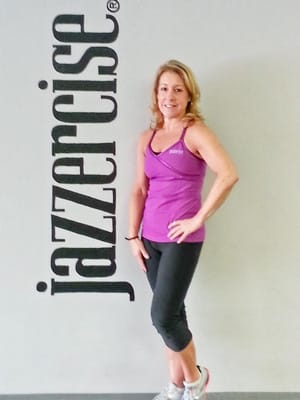 Douglas County resident and Jazzercise instructor Cathi Gosselin offers attendance contests and prizes to students during the holidays.
Jazzercise instructor Cathi Gosselin has 18 years of teaching experience and is also highly skilled at motivating her students. Jazzercise keeps students in the class routines during the holidays by offering fun attendance contests and prizes.
Gosselin has been a resident of Douglas County for 20 years. When asked why Jazzercise creates special attendance buzz during the holidays, she replied, "We at Jazzercise help our students head into the New Year healthy by offering attendance contests. Routines can easily slide during the holidays. We help keep our students engaged to reduce attrition and to help them stay fit during the holidays without missing a beat."
The Turkey Rock Trot, Douglas County's local Thanksgiving Day race, is the perfect example of community effort to keep fitness part of the holiday festivities. This 5K run has become a Douglas County tradition for 14 years. Such events do wonders for pairing fitness with holiday festivities.
Rather than lose sight of fitness goals during the holidays and fall victim to the tide of food and merriment, a pre-holiday reminder to one's self and a quick look around for fun fitness opportunities might be all that is required to avoid the weight gain, and all the regret that accompanies it, this holiday season.