Castle Pines North Businesses Team Up to Collect Coats for Kids
December 1, 2008
/
/
Comments Off

on Castle Pines North Businesses Team Up to Collect Coats for Kids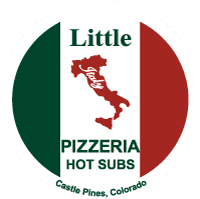 Little Italy Pizzeria has teamed up with GreenEarth Cleaners and The UPS Store to collect, clean, and ship coats to adults and children in Zanesville, Ohio.
Lisa Towne, owner of Little Italy Pizzeria, is an Ohio native who is very familiar with the needs of the small town, which is located at the foothills of the Appalachian Mountains. Lisa and her husband, Marc, flew to Zanesville five years ago to aid in the distribution of the coats. "It is an experience that will stay with us for the rest of our lives," said Towne. "I will never forget the dirty face of a four-year-old little girl who cried when we gave her a pink coat, it was below freezing and she did not even have shoes on her feet."
More than 40 percent of Zanesville's households survive on less than $30,000 income per year. Meanwhile 30 percent of the children in the town live below the poverty level. The few jobs that remain in the region are manufacturing related, and the future of those jobs appears bleak.
Little Italy, GreenEarth Cleaners, and The UPS Store will be accepting new and gently worn coats, hats, scarves and mittens for both adults and children until December 16. Chuck Barry, owner of GreenEarth Cleaner has committed to cleaning the coats. Mike Rightsell, manager of the UPS Store is assisting with the packing materials and shipping of the coats.
Volunteers of Christ's Table in Zanesville will coordinate distribution of the coats. The coats and donated items will be distributed several days before Christmas. Christ Table is expecting to provide coats for more than 300 residents of Zanesville, as well as feed over 400 hungry mouths on the same day. For more information about Christ's Table you can visit www.christstable.org.