New state license plate reissue program
February 1, 2022
/
/
Comments Off

on New state license plate reissue program
Information provided by the Colorado Department of Transportation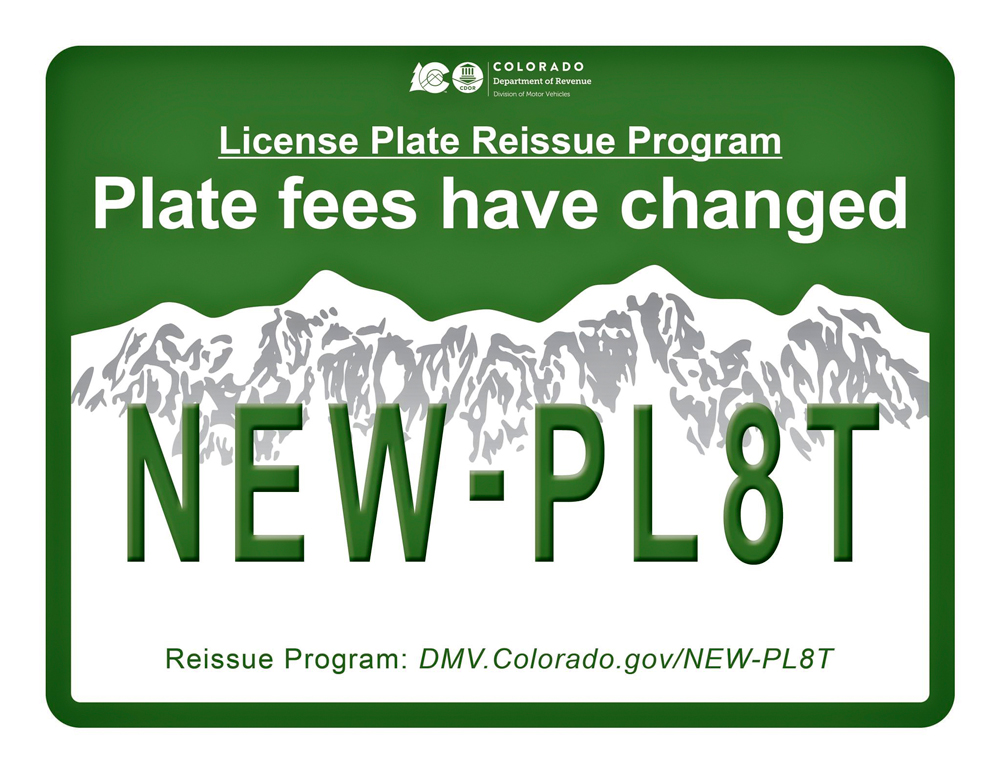 Colorado's license plate reissue program, implemented by the state in January 2022, aims to improve safety for first responders and motorists by ensuring drivers have reflective and legible license plates.
Under the new program, the process for transferring license plates has changed. License plates for class C motor vehicles (two axle passenger vehicles) will now expire upon transfer of the owner's title or interest in the vehicle. However, the owner will retain the priority right to use the same combination of letters or numbers from the expired plates when registering a new vehicle. To do so, the owner must apply for personalized plates, at an additional cost after returning the license plates. The old plates will no longer be valid for use. License plates will then be printed and mailed to the vehicle owner like newly issued license plates.
The license plate reissue program enhances public safety by ensuring registered vehicles in Colorado have serviceable license plates that are reflective and visible in low-light environments by removing older plates from circulation, which allows first responders to more easily identify license plates. Additionally, motorists benefit from the program since license plates are often the only highly reflective element on vehicles, which is critically important for motorists to see if a vehicle is stalled on the roadside during low-light periods.
Fees for the license plate reissue program vary, but Coloradans can expect to pay between $4.73 to $118.06 – in addition to standard registration fees – depending upon the desired license plate and whether it is personalized and whether it has the same or a new license plate number.
For additional information and a list of fees, visit https://dmv.colorado.gov/license-plate-reissue-program.