Daughters of the American Revolution
March 1, 2015
/
/
Comments Off

on Daughters of the American Revolution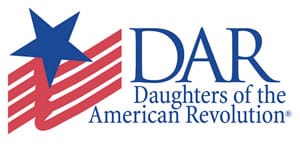 Submitted by Daughters of the American Revolution
The National Society Daughters of the American Revolution (DAR) is planning to form a new chapter in Castle Rock. Prospective member workshops will be held on March 21 and May 9 to provide information on the mission and purpose of DAR.
"All women who can document descent from a Revolutionary War Patriot are encouraged to consider the many benefits of joining DAR," said Colorado State Society Organizing Secretary Paula Lasky. "We are eager to welcome new members to our Castle Rock organizing chapter, and we have volunteers available to help research and complete genealogy history in order to apply for membership."
The DAR was founded in 1890 to preserve the memory and spirit of those who contributed to securing American independence. Any woman 18 years or older, regardless of race, religion, or ethnic background, who can prove lineal descent from a patriot of the American Revolution is eligible for membership.
Prospective members are encouraged to visit www.DAR.org to learn more. For more information, contact State Organizing Secretary Paula Lasky at 303-690-5168.