Finding the Style of Her Story
September 1, 2022
/
/
Comments Off

on Finding the Style of Her Story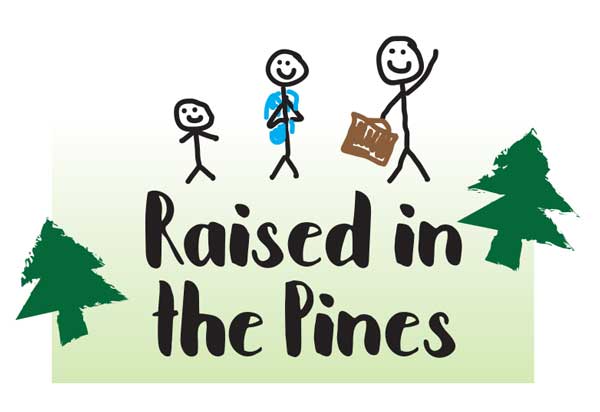 Alex Van Vechten grew up in Castle Pines, attended American Academy and graduated from Valor Christian High School in 2019. Smart, kind and thoughtful are just a few words to describe this incredible young woman.
After high school, Alex headed to San Diego to attend Point Loma Nazarene University. This small private school sits atop the Pacific Ocean with serene views and unmatched tranquility. Even with all of its beauty and charm, it took time for Alex to settle in, just like it does for so many college freshman. Partway through the year, she completed a transfer application to her original top choice school, the University of San Diego (USD), and was accepted.
Come spring of 2020, just as she was starting to find some footing at Point Loma, the pandemic hit and so did lockdowns. Alex decided to accept the USD offer and start fresh in the fall of 2020. However, once there, she found herself assigned to an off-campus apartment located far from the school with all remote classes. Certainly, it was not ideal.
After completing the fall semester, Alex found herself questioning if the traditional college path was right for her. When one of her friends mentioned going to cosmetology school, she thought about it for herself.
In January 2021, she applied to the Aveda Institute Denver, was accepted and started just two months later. She absolutely loved it, and the move turned into the silver-lining of an uncertain and difficult time. "Growing up in Castle Pines, I never really thought about doing something besides going to college, and I found that I really enjoy cutting hair," said Alex.
During the 12-month program, Alex spent three days each week at school and one day each week online, progressing through education, lectures, cutting and coloring men's and women's mannequin hair as well as client hair. All of this work was to prepare her for state boards and licensure.
In late March of this year, Alex graduated from Aveda with her cosmetology license and set out to find the right salon to continue her learning and start her future. She landed at Three Cutters, an Aveda salon that has three locations – Wash Park, Capitol Hill and Sunnyside. "I love the salon and the owners are very nice," she said.
Alex is excited to finish her six-month apprentice program which will take her through all roles at the salon, including manning the front desk, observation, and being a stylist assistant while she goes from seeing clients one day each week to a full schedule by January. "It's the first time I feel really passionate about what I am doing," said Alex.
One of Alex's greatest gifts is her calming presence, which will transcend beautifully to a relaxing experience for her clients. She wants her skills to speak volumes so her clients keep coming back again and again.
Alex continues to live in Castle Pines for now and keeps to a simple life with her family and close friends. She enjoys reading, going to the pool, listening to music, skiing at Keystone, traveling and going to concerts. She especially loved seeing John Mayer perform at Ball Arena in March.
"The best part of growing up in Castle Pines was meeting families that are still like family to me today," shared Alex. You can visit Alex at Three Cutters (www.threecutters.com), and follow her career journey on her hair Instagram account, @hair.by.alexvv.