Give until it helps – children, families, victims of domestic violence, and the community
November 1, 2015
/
/
Comments Off

on Give until it helps – children, families, victims of domestic violence, and the community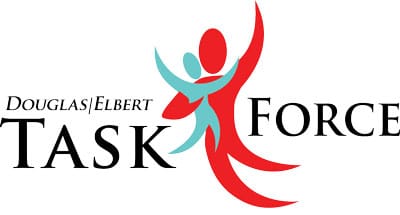 By Patte Smith
When children think about Christmas they get excited and happy – making a list of toys or technology they would like to have, and teens wanting to go to the mall. Parents start planning the Thanksgiving Day dinners and holiday parties – it is a very festive time of year.
Our community can spread a bit of that exciting and happy experience to families who, potentially through no fault of their own, have been hit with financial hardship due to job loss, the cost of living, and medical expenses leaving them at risk of becoming homeless.
The Douglas/Elbert (D/E) Task Force's Santa Sharing holiday adopt-a-family program is a great way to share our abundance with struggling families. The program organizes sponsors for current client families who have shown ongoing need and are referred by a case manager. Clients cannot refer themselves. On average, about 150 families are sponsored annually. Groups and individuals who wish to sponsor one or more families or donate new toys to the holiday Toy Chest can visit the website (www.detaskforce.org) to download a sponsor application or request one via email at SantasDETF@aol.com.
"This program is extremely important for families who are struggling just to put food on the table and a roof over their heads," said Nani Lindig, program coordinator. "In 2014 over 120 families were adopted by sponsors and another 69 families received toys and gift cards through donations to the program's Toy Chest."
Please remember help is continually needed throughout the year. Whether volunteering at the Task Force, donating items to the Treasures on Park thrift store, organizing a canned food drive, or supporting the Santa Sharing program, community involvement is necessary to help alleviate some of the hardship and stress many individuals and families encounter.
The D/E Task Force is located at 1638 Park Street in Castle Rock. Visit the website at www.detaskforce.org for more information or call 303-688-1114.
Last year, the Crisis Center in Castle Rock served 107 families with their Adopt-a-Family program in the Douglas County area. These individuals and families, many with children, were part of the Crisis Center's domestic violence out-client therapy, shelter, and transitional programs. "Many of our clients live at or below the poverty line," said Task Force representative Megan O'Brien. "Receiving holiday gifts for most people is a 'given', but to our clients, it is a near priceless luxury to have gifts for their children or themselves during the holiday season."
The center is asking our community to continue to sponsor families who would not have a Christmas without help. If interested in participating in Adopt-a-Family, call Megan O'Brien directly at 303-688-1094 or email her at mobrien@thecrisiscenter.org. She is available to help prospective sponsors to complete the sponsorship form.
Once a sponsor is matched to a family or individual client, the sponsor is emailed the family or individual's "wish list." The Crisis Center adheres to complete privacy and anonymity with their clients. Sponsors will not receive any contact information for any client. When the gifts have been purchased, sponsors contact the center to schedule drop off of the gifts at the Crisis Center's administrative location.
For more information, visit www.thecrisiscenter.org or email mobrien@thecrisiscenter.org.