Keeping it wholesome and delicious
August 1, 2017
/
/
Comments Off

on Keeping it wholesome and delicious
WFS President, Ranee Wilson (right) pictured with Jon Hulme (left), operating partner for Kneaders in Lone Tree.

By Kathy Fallert; courtesy photos
Wholesome Food Services (WFS) began six years ago as a grassroots efforts of parents and nutrition experts in Colorado to offer a convenient and unique lunch program for schools. Their mission is to provide real, fresh school lunch choices that kids know and love. WFS works with schools across Denver as well as Texas, Illinois and Utah.
WFS partners with local and regional restaurants such as Heidi's Brooklyn Deli, Wahoo's Fish Taco, Pei Wei, Jamba Juice and Tokyo Joe's to deliver fresh and tasty lunches to schools every day. The organization serves thousands of lunches each week and is expanding rapidly. While WFS works primarily with schools, their proprietary platform can be used to service any industry.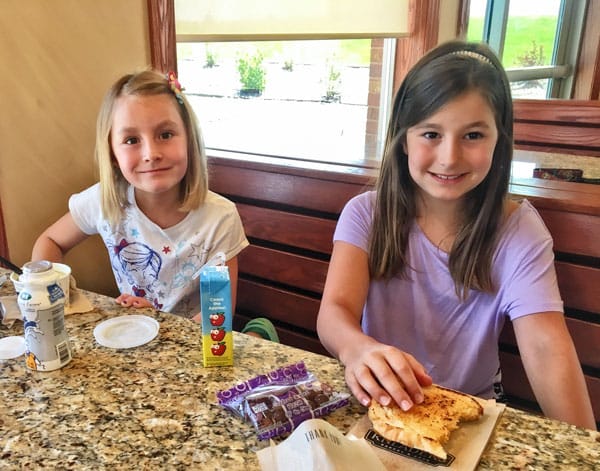 These school kids are enjoying a wholesome lunch provided by one of Wholesome Food Services' partners Kneaders Bakery and Café.
When asked how this system works, Castle Pines resident and WFS Director of Marketing and Sales Development, Allyson Wallbridge, replied, "It's pretty simple. We partner with restaurants to create unique and customized menus for school children. Parents/students register on our website and can order from these menus daily. Our restaurant partners use our online software platform to track orders and prepare lunches that are delivered to schools each day in time for lunch. We offer gluten free, vegetarian and wholesome and healthy meal choices across our menus. Our service provides a wide variety of choices and price points to suit students from kindergarten through high school."
The owners of WFS are Susan Beane (CP), Ranee Wilson (CP), Adam Levy and Edward and Tammy Johnson. President and co-Founder of WFS, Wilson, commented, "Our company evolved from a grassroots parent effort to support both the health of students and school staff and to streamline the ordering process for schools via an online information and ordering solution. We knew from the beginning that supporting local businesses and giving back to school communities would be an integral part of our mission."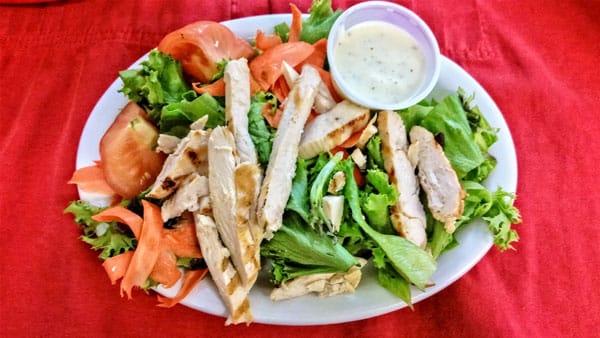 "WFS offers unique and customizable revenue sharing programs based on quarterly order volumes to our school partners," said Wallbridge. "To date, WFS has given back more than $230,000 to participating schools, setting us apart from other industry providers. This program allows us to give a percentage of quarterly earnings back to schools to use on educational programs and needs. Some schools even use these earnings to help fund their free and reduced lunch program.
To date, WFS has given back more than $230,000 to schools. To learn more about WFS, visit www.wholesomefoodservices.com.