Tips for graduating seniors
May 1, 2020
/
/
Comments Off

on Tips for graduating seniors
Thoroughly Modern Manners – Ask Mrs. Abramovitz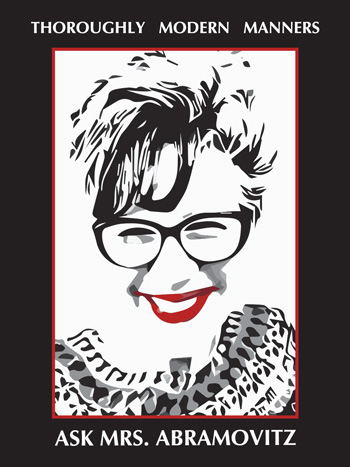 Dear Reader,
Let's talk about the May ritual known as graduation and the subsequent commencement ceremony. As we wade through the next few weeks or even months of self-quarantine, we're all wondering if graduation will be postponed, held virtually, or even canceled? I can't answer that, but I do believe every graduating student deserves to have his or her hard work recognized and their academic requirement fulfillments honored with a diploma and a celebration, even if it is through the U.S. Postal Service.
Announcements were probably ordered earlier in the year and they should be sent. Why? Family and friends want to know. Traditional graduation announcements are the first line of life's conventional correspondence. This is an opportunity to build your contact list and to thank those who helped you along the way. And to whom? Important family members, extended family, friends, tutors, teachers, classmates, and how about mailing one to yourself for a keepsake? When? https://www.shutterfly.com/ideas/when-to-send-graduation-announcements/
And let's talk about graduation gifts and contributions. Keep track of your gifts and send a heartfelt message of thanks. You won't want to have to ask who sent what and why. Try to send thank yous three to four days after your celebrations end or immediately after receiving a gift. If you didn't purchase thank you notes with your announcements, procure those immediately with stamps and maybe even return address labels to make the process easier.
How? For some helpful tips refer to, "50 Thank You Card Sayings and Messages for graduates" at
https://www.shutterfly.com/ideas/graduation-thank-card-sayings-and-messages/.
Do I think an email or a text will suffice? Yes, but you've gone to the trouble of sending a paper announcement and someone has gone to the trouble of sending you a gift of celebration. Take a minute, put together a hand-written note. You'll be a stand out!
Big Love,
Mrs. Abramovitz