New drive-thru for Castle Pines
November 1, 2011
/
/
Comments Off

on New drive-thru for Castle Pines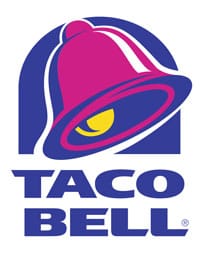 by Lisa Crockett
Castle Pines area residents who have a hankering for a Taco Bell taco, burrito or other meal choice will now have a convenient way to "make a run for the border." A new Taco Bell is slated to open in the Circle K store on Castle Pines Parkway (in the space formerly occupied by Popeye's Chicken.) The new 24-seat restaurant and drive-through is operated by Que Taco, a local company that operates six other Taco Bell locations in and around Castle Rock and Lone Tree.
"This restaurant is smaller than our other locations – a 'Baby Bell,' – but offers the full service experience you would get at any of our restaurants," said John Sneden, Director of Operations for Que Taco. "We have the latest Taco Bell décor package, which is café-style and includes upholstered seating and a WiFi station."
Sneden anticipates that the restaurant will open on the first of November.
Que Taco has been in the area since 1984 and has an experienced team to get the store up and running. Ultimately, the staff of the Castle Pines store will be roughly 12-15 people and will include seasoned Taco Bell veterans as well as some newcomers.
"We'll have room to hire some new staff from the neighborhood," said Sneden.
During the restaurant's opening, an XXL Chalupa will be featured on the menu, but Sneden said that the real draw to Taco Bell is the quality of its ingredients.
"We use all white-meat chicken and there is no lard in our beans," he said. "We offer a Fresco menu which is low-fat and uses pico de gallo instead of dairy."
Sneden said management and staff of the new restaurant are looking forward to coming to Castle Pines.
"We're really excited about coming to the neighborhood," said Sneden. "We're looking forward to being involved and want to be a part of the fabric of the community."