New family practice health care in Castle Pines
November 1, 2010
/
/
Comments Off

on New family practice health care in Castle Pines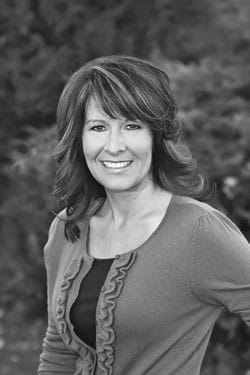 Owner Paige Corbett, MSN, CNM, NP-C
by Elizabeth Wood West with photo provided by Paige Corbett
Family Health Matters (FHM) will open its doors soon, offering a broad range of medical services to the Castle Pines community. FHM will provide walk-in care for non-life threatening illnesses and emergencies, routine lab tests, immunizations, women's health, and cosmetic treatments, including Botox injections and dermal fillers.
FHM owner Paige Corbett, MSN, CNM, NP-C, is a board certified family nurse practitioner and nurse midwife, with more than 20 years' medical experience in primary care, ear/nose/throat, women's health, and plastic surgery. Corbett emphasized, "I am not a doctor, nor am I trying to replace doctors. I am an independent provider, a new entry point to healthcare for mild illnesses and preventive care."
Nurse practitioners (NPs) are registered nurses with advanced education and clinical training; they are able to provide primary and some acute health care services to patients of all ages. NPs conduct complete physical examinations, diagnose and treat many common acute and chronic problems, interpret lab results and X-rays, prescribe and manage medications and other therapies, provide preventative care and counseling to support healthy lifestyle behaviors, and refer patients to other health professionals as needed. NPs are authorized to practice across the nation and may prescribe medications, in varying degrees, in all 50 states.
Corbett is currently offering home visits and will be able to accept most health insurance plans by December or early January 2011. To schedule a home visit or for more information, call 303-898-6375.