Rock Canyon High School; new year, new policies
August 1, 2009
/
/
Comments Off

on Rock Canyon High School; new year, new policies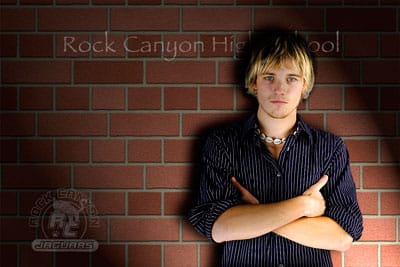 by Anthonette Klinkerman
Rock Canyon High School sent 315 eager graduates out into the world in May. Scholarships for everything from academics to athletics were abundant, the weather was perfect, and the optimism was tangible. For the Class of '09, things were fine.
Hard as it is to think about the Class of 2013, Rock Canyon welcomes 440 new freshmen this year. The school doors open August 10 for these freshmen and other new students, with school pictures being taken on August 10. Tuesday August 11, all students start back to school.
Start and end times have changed slightly this year, and the day now begins at 7:45 a.m. and ends at 2:50 p.m. Also new to Rock Canyon this year is the school's Open Campus Policy.
Beginning with the 2009 – 2010 school year, open campus has been approved for all Douglas County high schools. The policy change allows 10th, 11th, and 12th grade students who do not have a regularly scheduled class period to leave campus – including lunch. The policy does not allow freshman students to leave school grounds.