Rotary and principles by which to live
September 1, 2023
/
/
Comments Off

on Rotary and principles by which to live
The Village at Castle Pines resident Lisza Gulyas just finished her term as president of the Rotary Club of Denver (also known as Club 31) for the 2022 – 23 term.
For several years, Gulyas was seeking a Rotary Club in the Front Range and chose Club 31, which was founded in 1911 and is part of Rotary's 46,000 clubs worldwide.  Club 31, named because it was the 31st Rotary Club to be established in the U.S., was known as the one to join to serve in the most impactful way in the Denver area.  Women were finally able to join Club 31 in 1989, and since then, only a few women have served as presidents.
"I was at first hesitant to take on serving as the president, but when I did, I initiated the necessary changes that started with a new meeting location," said Gulyas.  She added that she had to make major staffing changes, and it seemed every month, there were many more tough decisions that had to be made.  "To make the biggest impact, the area that needed the most change was the overall energy of our club," she said.
"How do you change energy and how do you measure it?  It starts with leadership," continued Gulyas.  "As soon as a leader can enliven energy, the rest of the membership will follow."
She decided to engage members during the monthly lunch meetings with the Rotary four-way test in order to share with each other what good they accomplished:  Is it the truth?  Is it fair to all concerned?  Will it build goodwill and better friendships?   And, will it be beneficial to all concerned?  Additionally, she changed the time of their meetings to 15 minutes earlier so members could network.  "This turned out to be key in helping engage members with one another.  The energy changed and the meetings are now more fun," added Gulyas.
Now that her term is over, Gulyas will continue as a Rotary Club 31 board member.  In this capacity, she is involved globally, including partnering with the Rotary Club in Paris.  They are working on grants to ship medical supplies to the areas of the world that need it the most.
Gulyas has now joined Focused Cloud as a chair.  In this role, she works with CEOs and entrepreneurs to help them clarify issues through collaborative thought and experiential feedback, and to help them realize their best business decisions and improve personal growth.
For the last 10 years, Gulyas has also been a successful land specialist and real estate investor.  She invests personally and helps people new to land investments, as well as experienced investors, purchase land in high-growth areas with large returns.
Her son, Elliott, and his wife, India, just had Gulyas' first grandchild – a baby boy named West – eight months ago.  Elliott (34) is Gulyas' only child.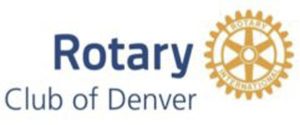 According to Gulyas, the tenets of Rotary have been guiding principles in her personal life as well.  Is it the truth?  Is it fair to all concerned?  Will it build goodwill and better friendships?  Will it be beneficial to all concerned?  "This is how I live my life," reflected Gulyas.
By Nancy Koontz; photo courtesy of Lisza Gulyas