Snow day procedures for Castle Pines area students
December 1, 2009
/
/
Comments Off

on Snow day procedures for Castle Pines area students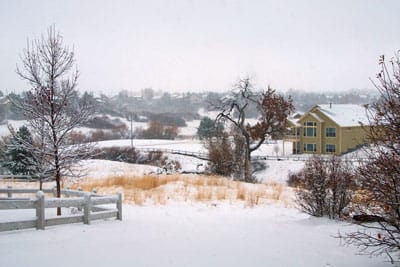 by Lisa Crockett
Some snow storms slow things down around town, and some stop them altogether – especially if you are a student or the parent of a student in the Castle Pines community.
So when weather suddenly hits in a big way like it did in October and again in November, how do you know if it's a delayed start or even a snow day?
Call 303-387-7669. Weather closure information is updated by 5 a.m.
Visit www.dcsdk12.org. Weather closure information is listed at the top right-hand side of the page. The district is divided into "feeder" areas based on the high school your student is slated to attend.
Timber Trail Elementary, Buffalo Ridge Elementary, DCS Montessori School, American Academy, Rocky Heights Middle School and Rock Canyon High School are in the Rock Canyon Feeder Area.
Local radio and television stations will be notified of weather closure status in Douglas County.
If school is running on a "delayed" schedule, class begins one hour later than normal.