Sponsor or play; the XDrive Classic is August 3 at The Club at Pradera
June 1, 2015
/
/
Comments Off

on Sponsor or play; the XDrive Classic is August 3 at The Club at Pradera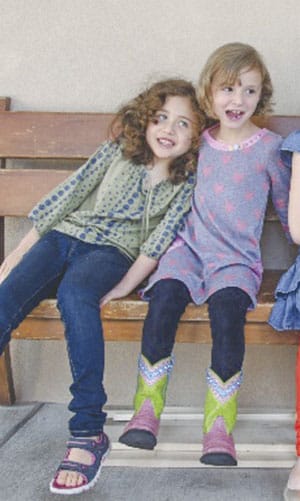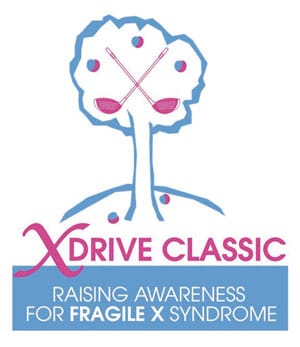 Jessica Ansay (right) with one of her sweet buddies from The Joshua School in Denver.

By Elean Gersack; photo courtesy of the Ansay Family
Last summer, the inaugural XDrive Classic Golf Tournament raised more than $33,000 for The Joshua School (TJS) in Denver. The event returns on Monday, August 3 at The Club at Pradera with a shotgun start at 1 p.m. followed by dinner and a silent auction at 6 p.m. The Castle Pines community is invited to take part in playing or in sponsoring the event!
Longtime Castle Pines Village residents Matt and Kari Ansay hold TJS near and dear to their hearts. Two years ago their daughter, Jessica, who has Fragile X Syndrome, began her amazing journey at this year-round dedicated special needs school in Denver. Since then, the strides she has made are nothing short of remarkable.
Fragile X Syndrome is the most common cause of intellectual disability and the most common genetic cause of autism spectrum disorders. It has affected both Jessica and her older brother Cole – two of the Ansay's five children. Cole and Jessica struggle with simple things the rest of us take for granted. As parents, Matt and Kari want the very best life for all their children.
The Ansays know that raising kids with special needs can take its toll – financially, emotionally and energy-wise, so they started the XDrive Classic as a way to support other families at TJS facing similar circumstances.
This year, monies raised through the XDrive Classic are dedicated to help with both scholarship needs as well as expanded programs such as skiing, therapeutic horseback riding, and the end-of-year two-night camping trip. "So many families never even have a night away, so the end of year camping trip is HUGE … for both the kids and for the short break families can have at home," said Kari.
The cost to play and eat is $250 per person and $1,000 for a foursome. Not a golfer? Come for dinner for $75. Sponsors and/or donations are much appreciated at any amount. Specifics for all sponsorship packages are detailed online at www.xdriveclassic.com.
Read more about Jessica's story, learn more about The Joshua School, register to play, or sponsor the event with a donation by visiting www.xdriveclassic.com and like XDrive Classic on Facebook at www.facebook.com/xdriveclassic.
A full story about the Ansay family, The Joshua School, and the inaugural XDrive Classic was featured in last July's issue of The Connection. Read it at http://archive.castlepinesconnection.com/pages/news/2014/qtr3/cpc/xDriveClassic.html.