The Bundt Shoppe Set to Open July 30
August 1, 2007
/
/
Comments Off

on The Bundt Shoppe Set to Open July 30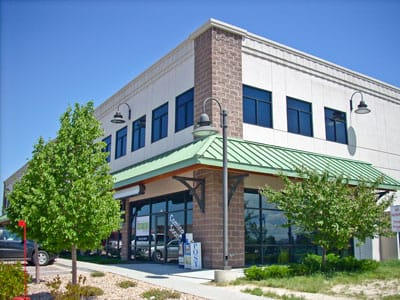 The new CPN bakery also sells gifts, greeting cards and books. (photo by Lorraine Masonheimer)

The Bundt Shoppe
7437 Village Square Drive—Castle Pines North
Telephone – 303-814-0149
Web – www.thebundtshoppe.com
Open – Monday to Friday, 9 a.m. to 6 p.m.
Saturday, 9 a.m. to 4 p.m.
Cost $3.25—$38.95
by Lorraine Masonheimer
Castle Pine North's (CPN) menu of unique restaurants continues to grow with the addition of The Bundt Shoppe, an intimate storefront located on restaurant row at 7437 Village Square Drive.
This retro-inspired nook conjures up memories of the simple, small town life. A town where people still wave to one another and wander down tree-lined streets with a few shops on the corner and parking out front.
It is hard to choose from the nostalgic cakes behind the glass-covered case, all of which are available whole or in individual sizes. The traditional cakes drip with sweet sincerity while the rich smell of coffee wafts through the air.
The moist cakes are baked on premises daily with seven flavors ranging from swirls of chocolate to citrus varieties. Special flavors are featured each month and for holidays. The hole-in-the-middle captures signature soft butter cream cheese icing—enough to make any adult squeal like a five-year-old.
Building a clientele of regulars, The Bundt Shoppe owner Ken Thompson remarked, "We have been blessed with a sense of community and welcome to the Pines by both the business community and residents. It is our hope that we can add a note of American nostalgia to today's family gatherings."
To guarantee just out-of-the-oven freshness, orders should be placed 24 hours in advance of pick-up or delivery. To learn more, visit www.thebundtshoppe.com or call Ken Thompson at 303-814-0149. Even better—stop by, say hello and place an order.