May 1, 2022
/
/
Comments Off

on The Little Things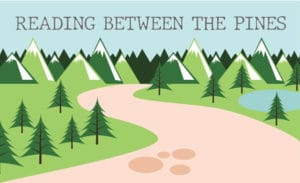 In the early 90s, when McDonald's, not Starbucks, was on every street corner and fanny packs were a thing, my husband and I met while working in downtown Chicago. We were both living in the big city right out of college on a collision course with adulthood – young, full of dreams, and broke.
Back then, there was an adorable standalone sandwich shop on Armitage Avenue with the best toasted subs on the planet. We ate there a lot. With a guy playing bass violin in the background and fogged up windows keeping the bitter cold outside and the warmth inside, it was a place you wanted to be – warm, filled with great food, and cheap. Every time we ate there, because calories don't count when you're 22, we finished our meals with a chocolate malt with a butter cookie on top.
Over time that single sub shop was purchased, replicated, and ultimately grew into a conglomerate of over 400 restaurants all over the country. While a store in every city made the concept lose some of its charm, we always had the original right up the street, and we came to know it as singularly ours.
As we grew up and into our careers, my husband started to travel. When he did, he'd seek out another city's version of our sub shop, end his meal with a chocolate malt, and instead of eating the butter cookie, carefully wrap it in a napkin, tuck it into his briefcase, and bring it home to me. Even though I could get my own malt at my own store on my own time, something about knowing that I was on his mind made the cookies he brought home special. His small act of kindness never failed to make me smile, and over the years, has grown to mean more and more.
It's not that the big things in life don't matter. They do. But the little things? Those are the ones that seem to stay with me.
Living in Castle Pines, we now have a version of our original sub shop right down the street, and the butter cookie that I've eaten for the past 25 years is still on the menu. As I maneuver through life's ebbs and flows, it's nice to know that some of the small things that mean the most will always stay the same.
By Stacie Chadwick