Address canvassing has begun for 2010 Census
March 1, 2009
/
/
Comments Off

on Address canvassing has begun for 2010 Census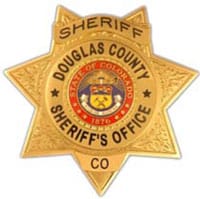 DOUGLAS COUNTY SHERIFF'S OFFICE MEDIA RELEASE
Sheriff David A. Weaver
4000 Justice Way Castle Rock, CO 80109
CONTACT #1:
Deputy Cocha Heyden,
Public Information Officer,
303-660-7586, pgr 303-826-7822
CONTACT #2:
RELEASE DATE: 03/30/09 RELEASE TIME: 12:30 pm CASE NUMBER:

WHAT: Address canvassing has begun for 2010 Census
NARRATIVE: DOUGLAS COUNTY: Sheriff David A. Weaver would like to remind the community that the United States Census Bureau employees have begun address canvassing in Douglas County for the 2010 Census.
The workers will be walking or driving through neighborhoods to check that all addresses are in the Census Bureau's database so Census questionnaires can be delivered to residents in March 2010.
The canvassers will use laptops and/or handheld computers with maps on them to verify and list structures, including the collection of global positioning system coordinates for each location, according to an infogram from the Denver Regional Census Center (120k pdf). They will wear an official identification badge and may carry Census Bureau bags, making them easier to identify. (See attached flyer that shows id badge and device).
Sheriff Weaver also encourages citizens to question "solicitors" that may be posing as canvassers. The census employees should have the proper identification and equipment on them. If they do not have what has been described and appear to be suspicious in nature, please call the non-emergency number for the Sheriff's Office, 303-660-7500. Suspicious activity could include repeatedly knocking on your neighbor's door and when no one answers, they try to open the door. Another indicator could be that when no one answers, the person goes into the neighbor's backyard.
The effort is the first large field operation for the 2010 Census and is designed to identify all housing units and other living quarters. The early operation is vital to ensuring a complete and accurate count.
All information collected by address canvassers and other Census employees is kept strictly confidential and cannot be shared with any other person, institutions or agencies.
Canvassing is expected to be completed by June, according to materials from the Census Bureau.
Those with questions may call the Census offices in Colorado Springs, 719-234-0410, or Lakewood, 303-406-7000.
More information about the 2010 Census is available at www.census.gov.