An evening of soul and swoon-worthy song
November 1, 2015
/
/
Comments Off

on An evening of soul and swoon-worthy song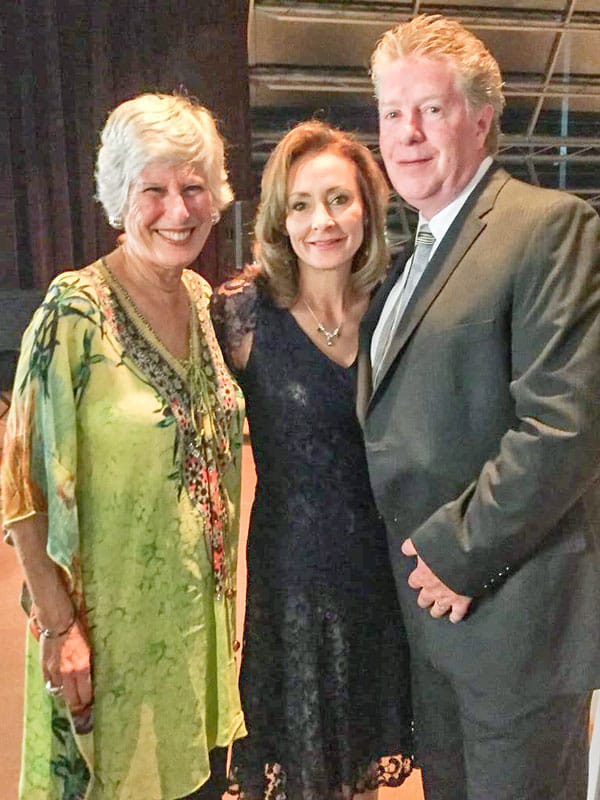 LTAC Publicity Chairwoman Gayle Spelts (left) with residents Pam and Jim Kelly at the Opening Night Gala. Pam Kelly is the Executive Manager of Park Meadows Retail Resort, which was one of the Gala sponsors. Kelly remarked, "This was a great event and Park Meadows Retail Resort looks forward to sponsoring this event again in the future."

By Amy Shanahan; photos courtesy of Gayle Spelts
The Lone Tree Arts Center (LTAC) Guild was pleased to hold its inaugural Opening Night Gala at the end of September to kick off the 2015-2016 season of performances at the Lone Tree Arts Center. The fabulous event included a pre-show dinner and cocktails, the opening season performance of "Motown-2-Jersey," and an after party featuring music and dancing.
The Guild is made up of community members who value the arts and work to raise funds and provide volunteer services to the LTAC. The money raised at the Opening Night Gala will be part of the annual donation from the Guild, which they expect to exceed $10,000.
Gayle Spelts, the gala publicity chair shared this about the event: "Our committee did a superb job of ensuring everything was perfect and that this will be an annual fundraising event. I think everyone had a great time and our president Cathie Brunnick did an outstanding job."
To learn more about the LTAC Guild, visit www.lonetreeartscenterguild.org.

Castle Pines Village residents Rick and Cindy Egitto arrived at the event Opening Gala in style. Rick is on The Lone Tree Cultural Arts Foundation Board, one of the Gala's sponsors.